Nestled in the heart of Colorado's enchanting landscape, Buena Vista is a town that offers natural beauty and a tranquil ambiance, making it the ideal location for your dream wedding.
If you're searching for wedding venues in Buena Vista, CO, look no further than Howard Creek Farm.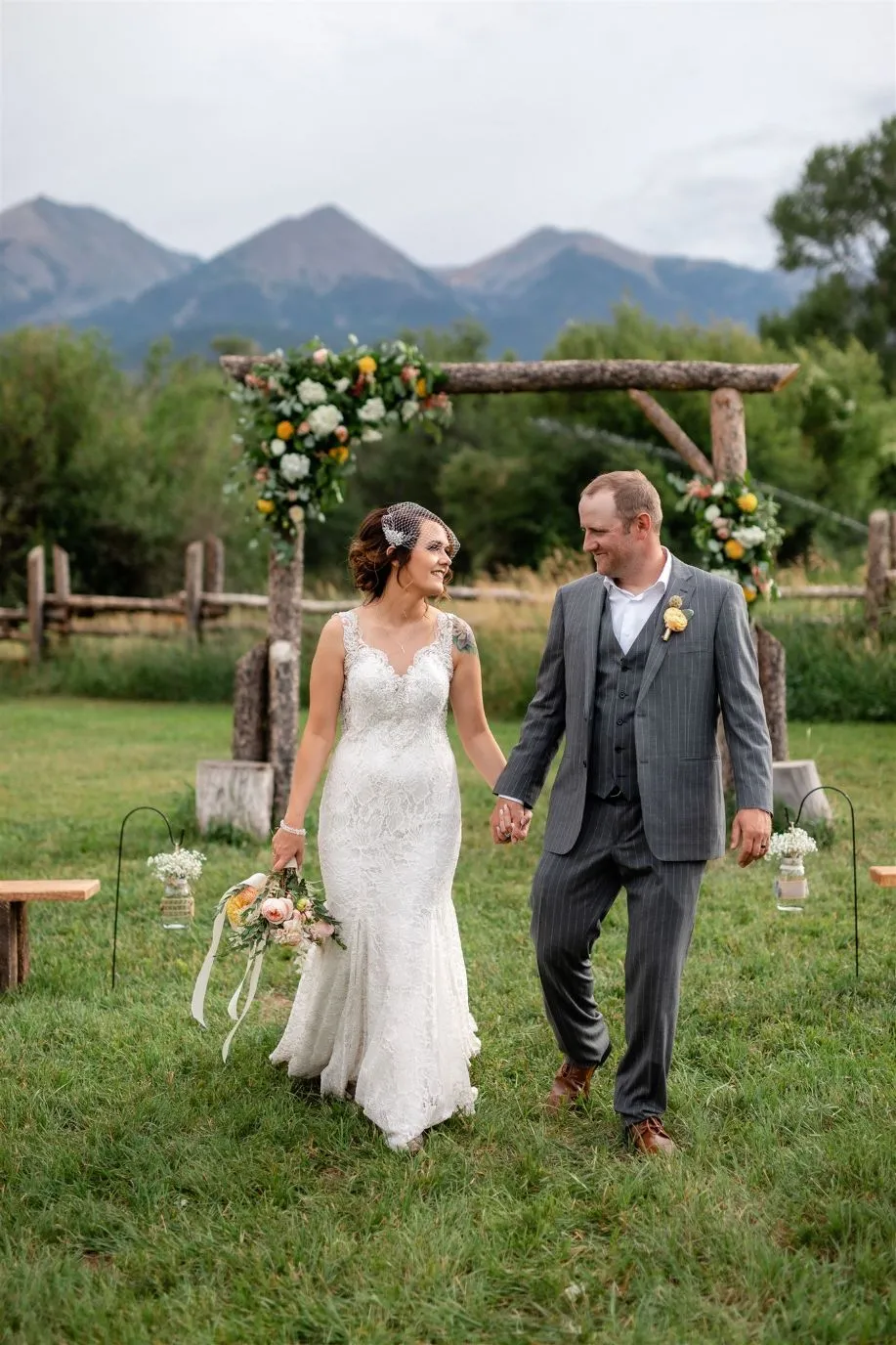 Unveiling the Beauty of Howard Creek Farm
With its picturesque setting and unique charm, this venue is where your love story can flourish amidst the stunning backdrop of the Rocky Mountains.
Time from Buena Vista: 45 mins
Time from Denver: 2 hr 55 mins
Time from Colorado Springs: 1 hr 49 mins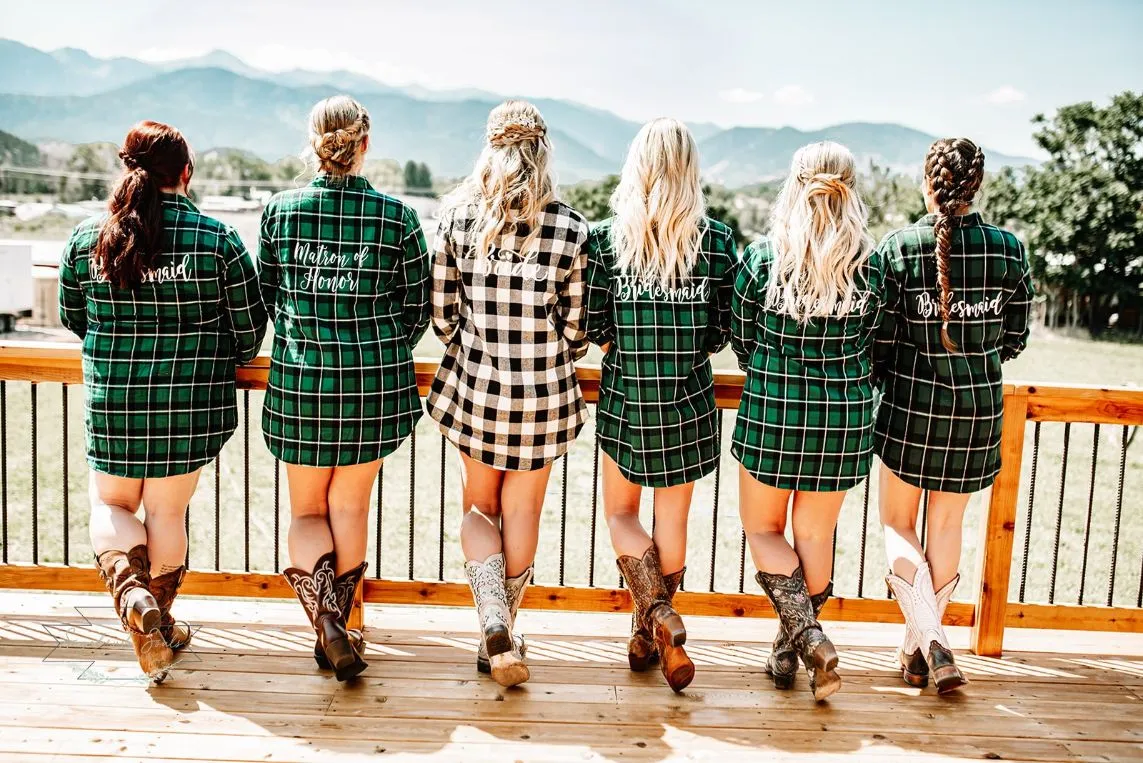 This venue is a dream come true and so are Aly & Orlin! The views and landscape are gorgeous for everyone to enjoy and extra special for photos and film. I used Aly as my coordinator as well and couldn't have been happier I did. Aly is kind, super responsive, knowledgable, organized, detail-oriented, patient, and flexible. This place and these people are incredible, and you definitely want them as your wedding day team!!!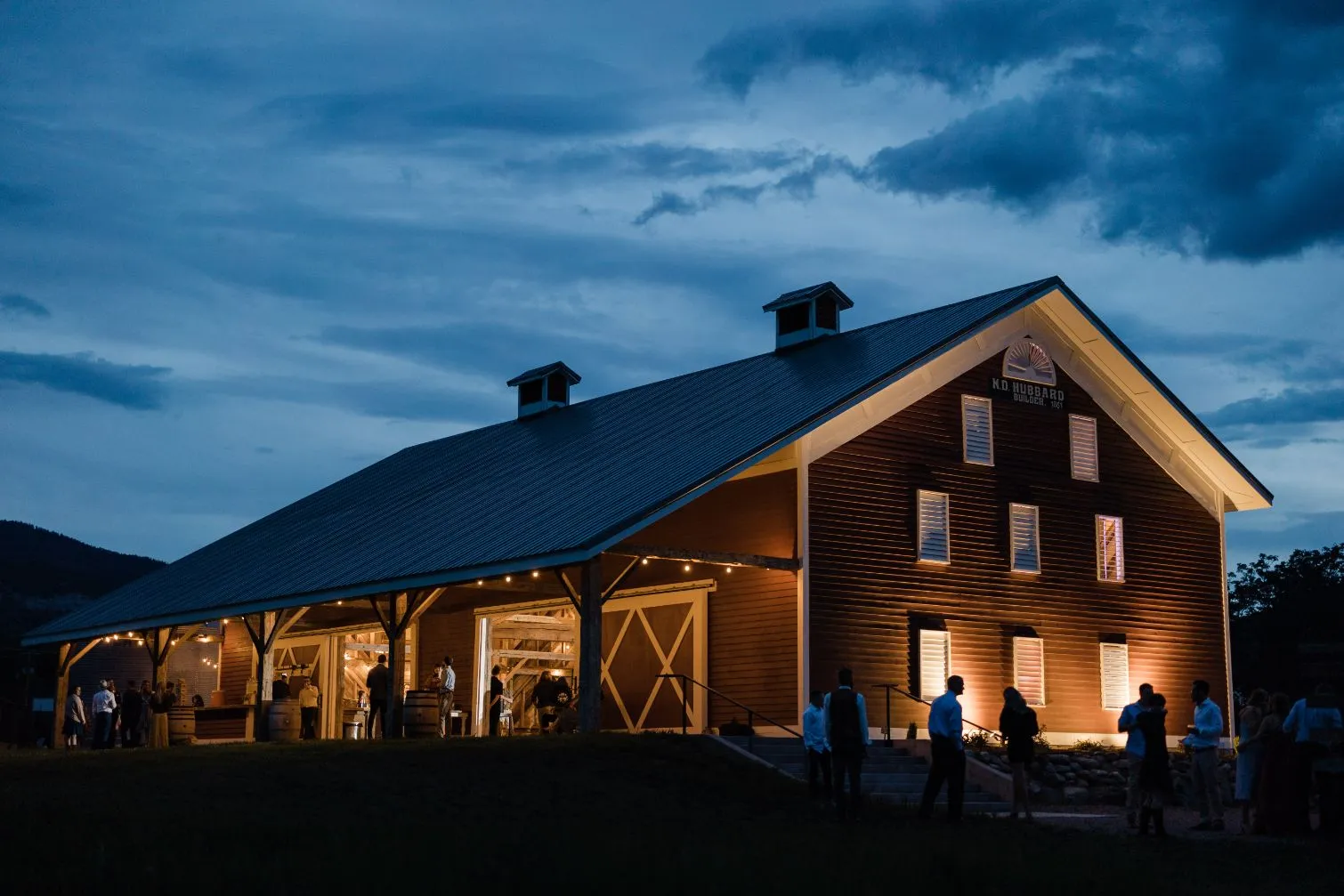 Barn Wedding Reception Space
4,000-square-foot historic barn for your celebration
Ideal for up to 150 guests
Adorned with Edison bulb string lighting for a magical ambiance
Two built-in bars, one inside and one outside
Stunning views of the Sangre de Cristo Mountains and the Arkansas River
Option for a unique river entrance or exit
Seating for up to 150 guests with a beautiful arch
Handmade farm tables and a mix of vintage and antique chairs for rustic elegance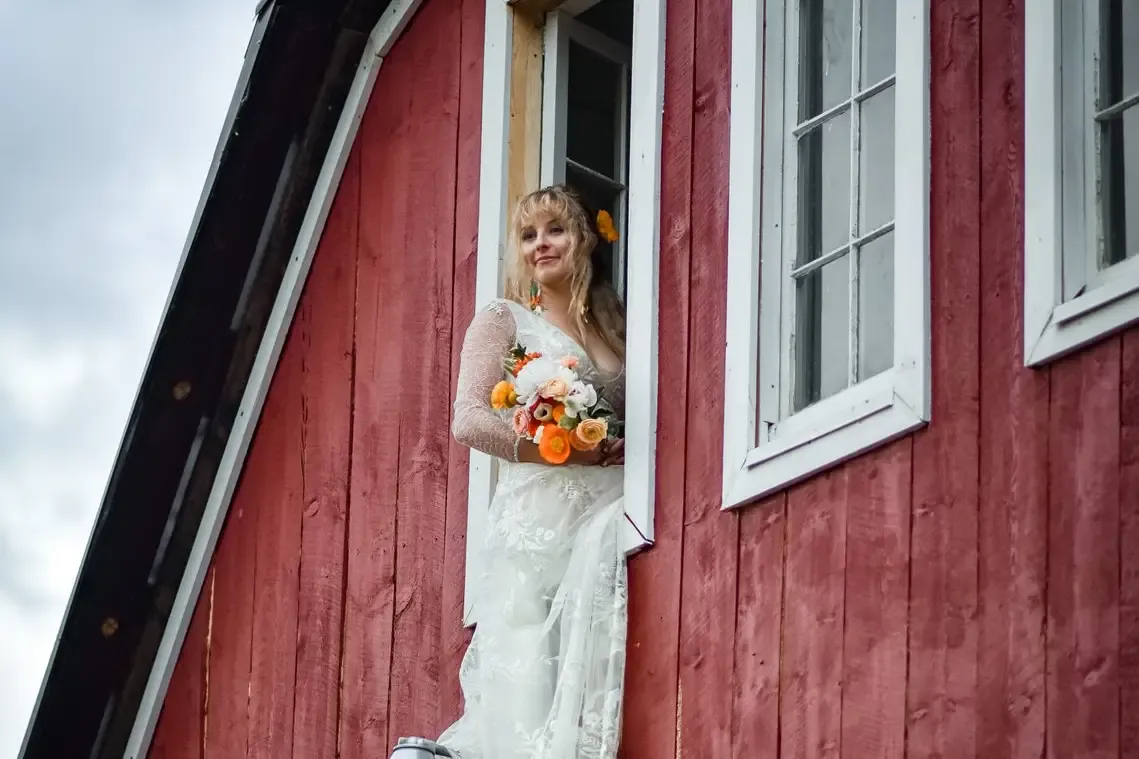 Private Spaces for Preparations
Elegant 800 sq ft barn loft for the bridal party
Natural light and stunning features
Space for the bride and bridesmaids to prepare and share special moments
Unique 25ft Grain Silo for the groom and groomsmen
A memorable setting for pre-wedding moments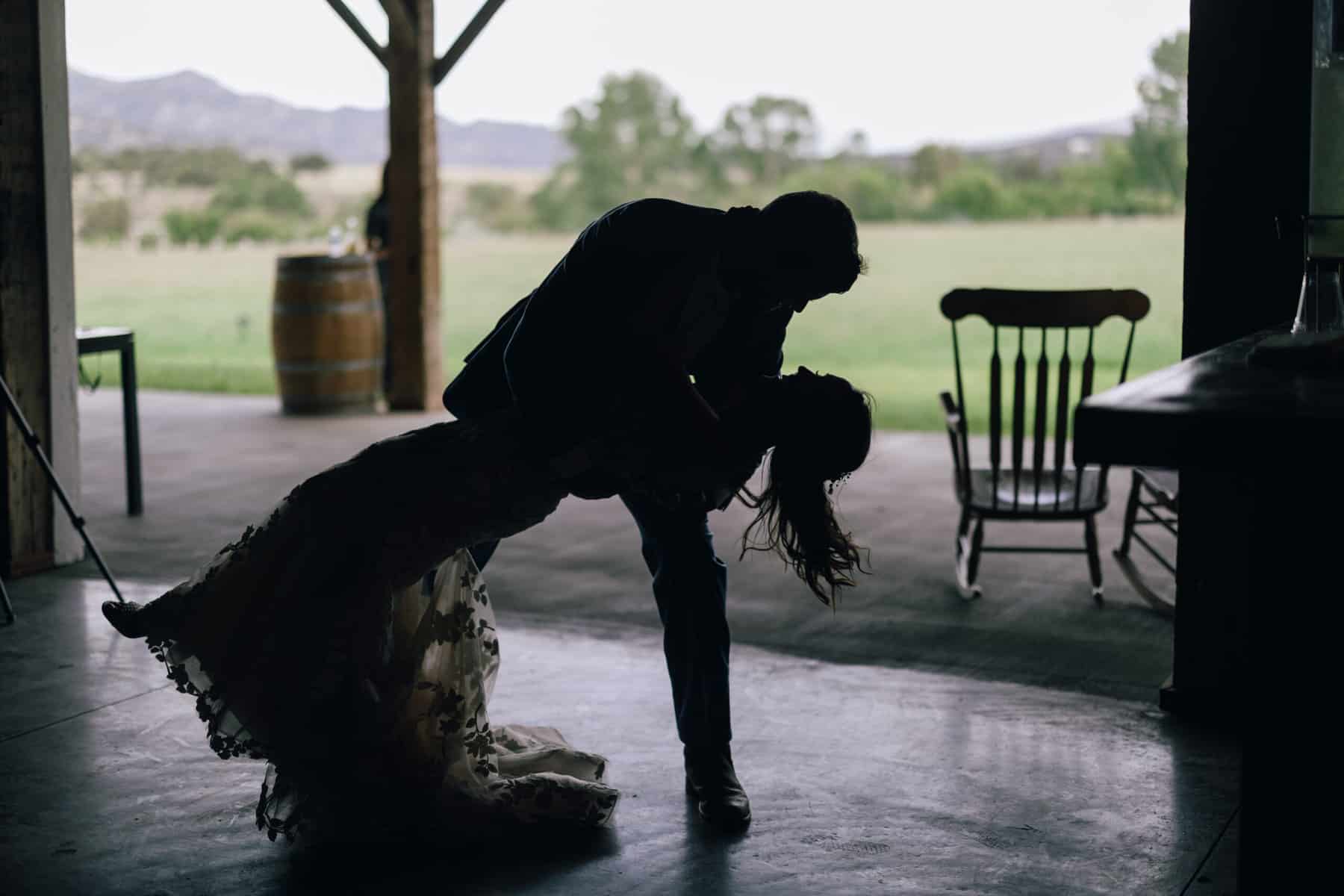 Enchanting Outdoor Courtyard
Outdoor courtyard with string lights
Relaxing and cozy atmosphere
Firepit for guests to unwind and create memories under the night sky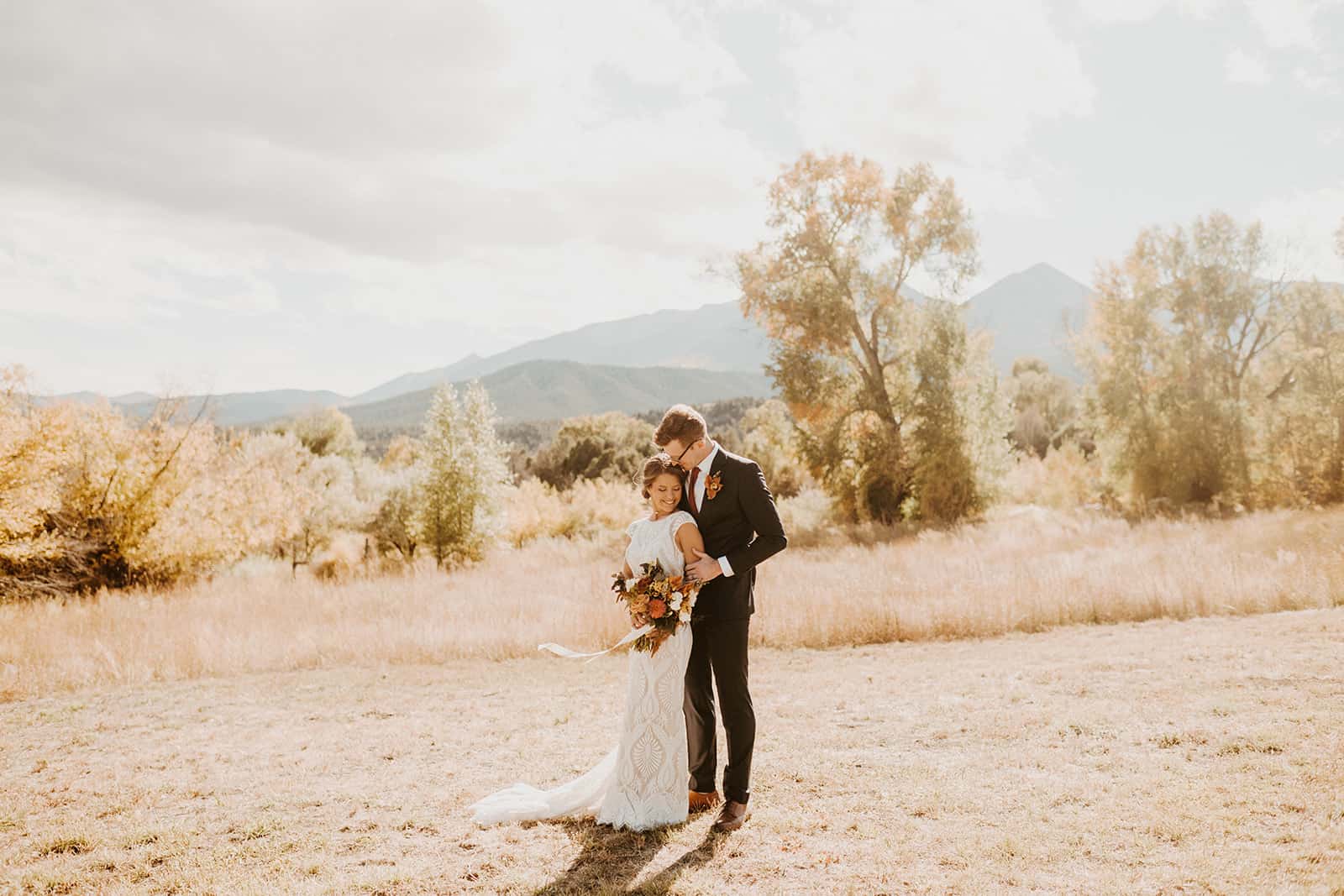 Capturing Timeless Moments
Scenic backdrops including the Twin Sisters Mountain Range, Thunderbolt vintage farm truck, Arkansas River, and an ancient elm tree
Endless possibilities for breathtaking and unique photos
A perfect setting to capture the essence of your love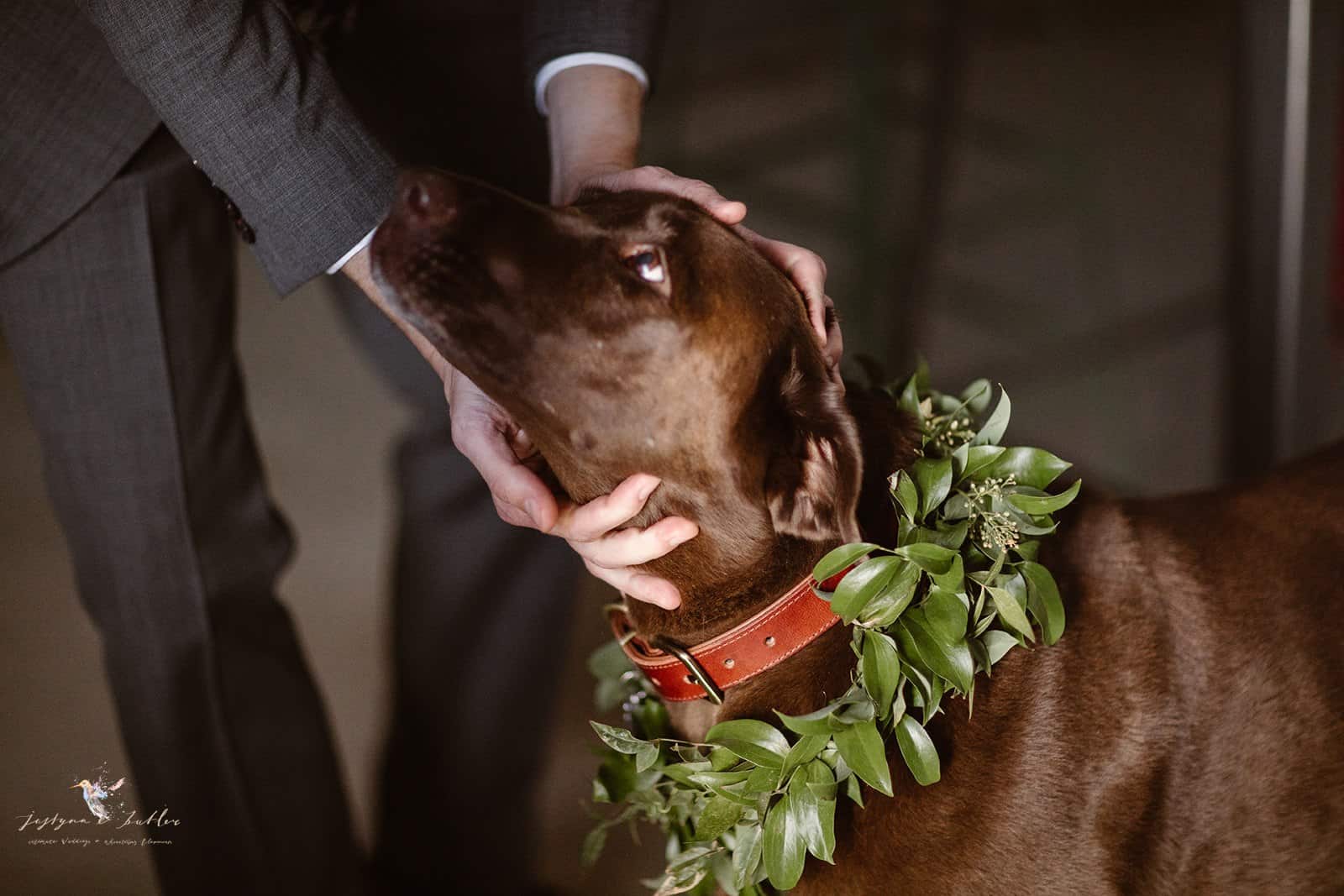 Expert Wedding Planning Assistance
On-site wedding planner with over 15 years of experience
Tailored wedding planning packages to suit your needs
Options include day-of coordination at $1,250 to full-planning packages at $3,000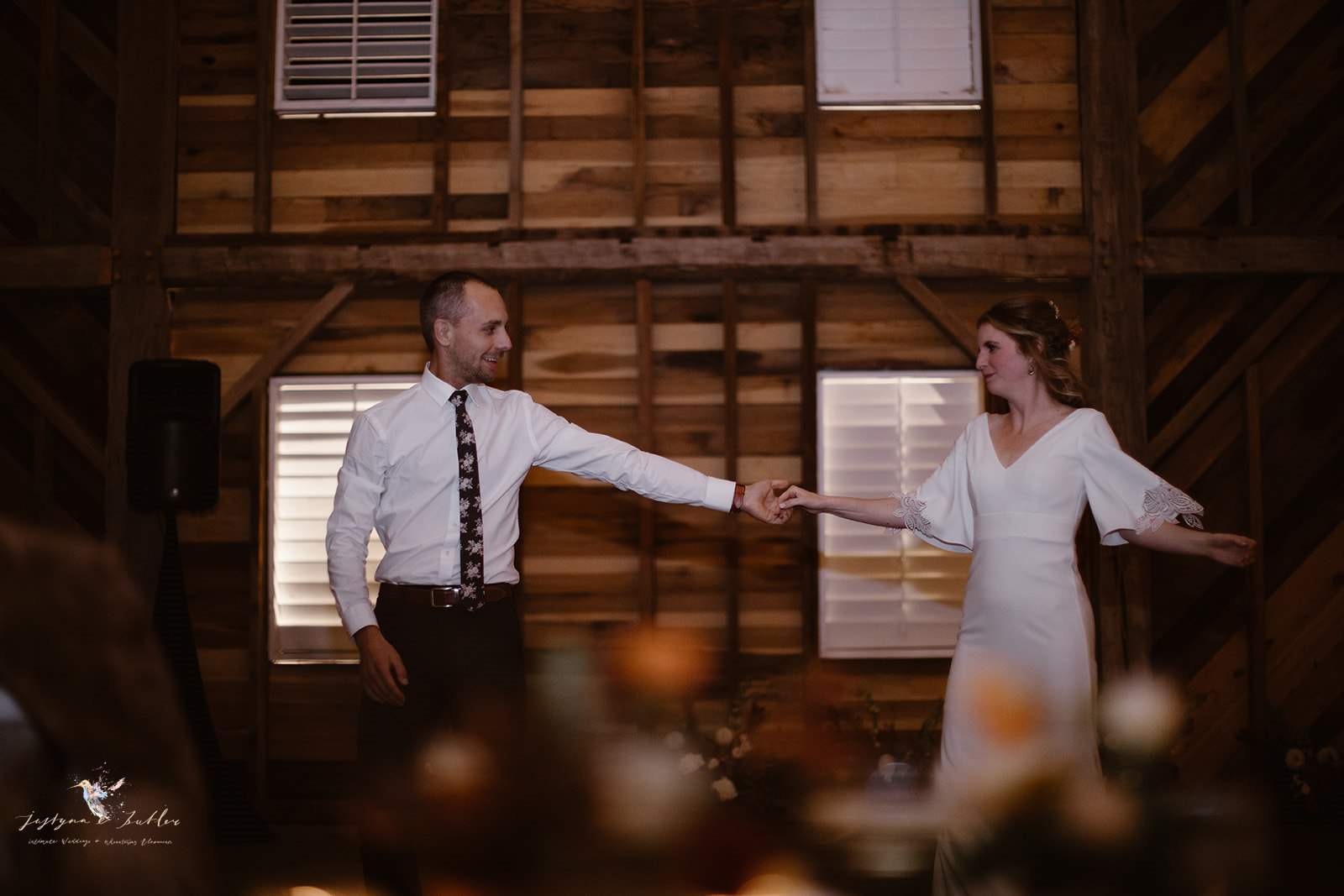 FAQs About Howard Creek Farm
What sets Howard Creek Farm apart as one of Colorado's premier mountain wedding venues?
Howard Creek Farm is more than just a venue; it's a retreat where your love story unfolds against the backdrop of majestic mountains. With our 4,000-square-foot barn and the serenity of the Arkansas River, we create a unique and intimate setting for your mountain wedding retreat in Colorado.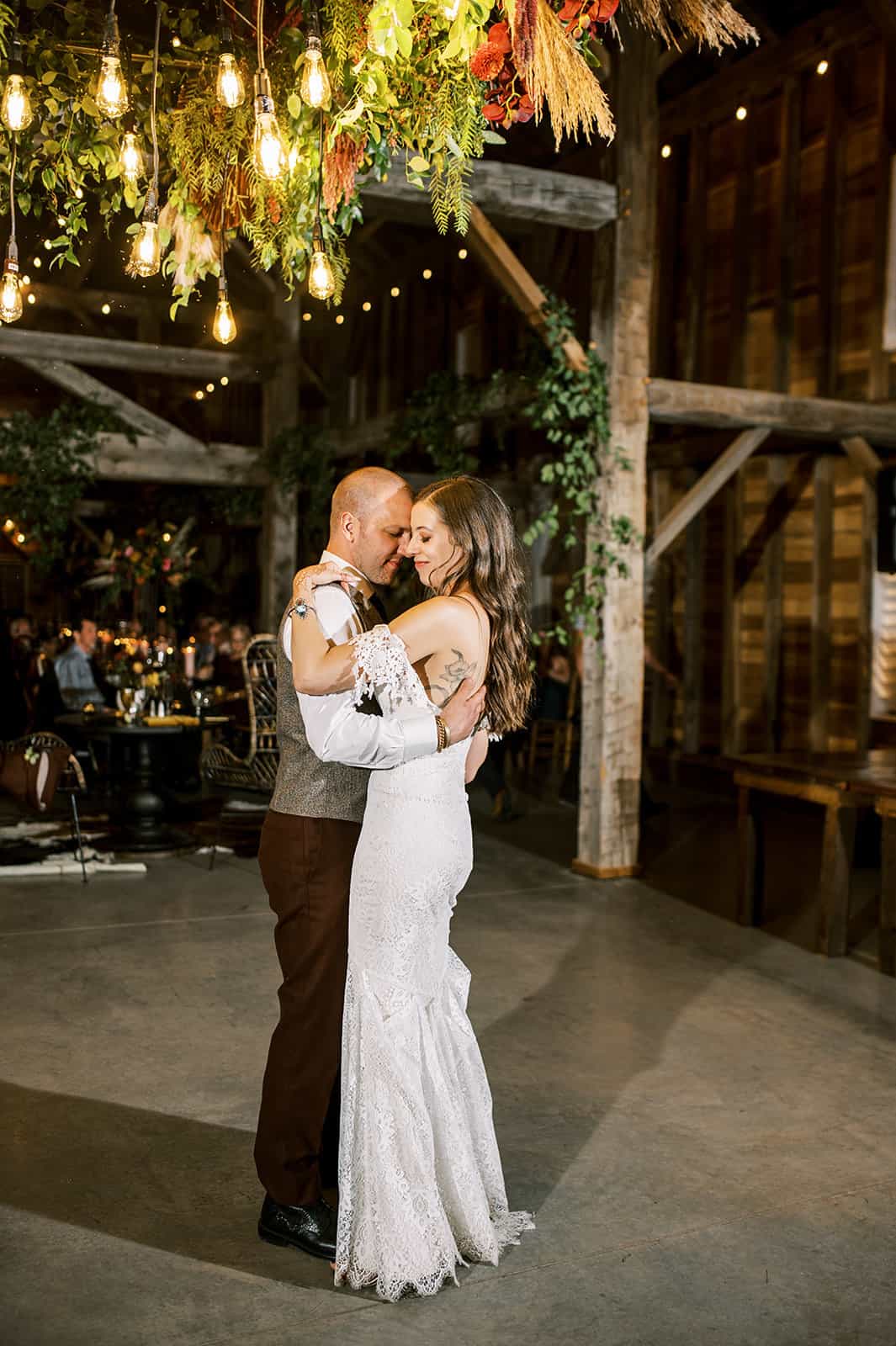 How many loved ones can we invite to share our day at Howard Creek Farm?
Your wedding is about the people who matter most, and we can accommodate up to 150 of your closest friends and family. Whether you're planning an intimate gathering, a rehearsal dinner, or a grand celebration, our venue is the perfect canvas for your love story.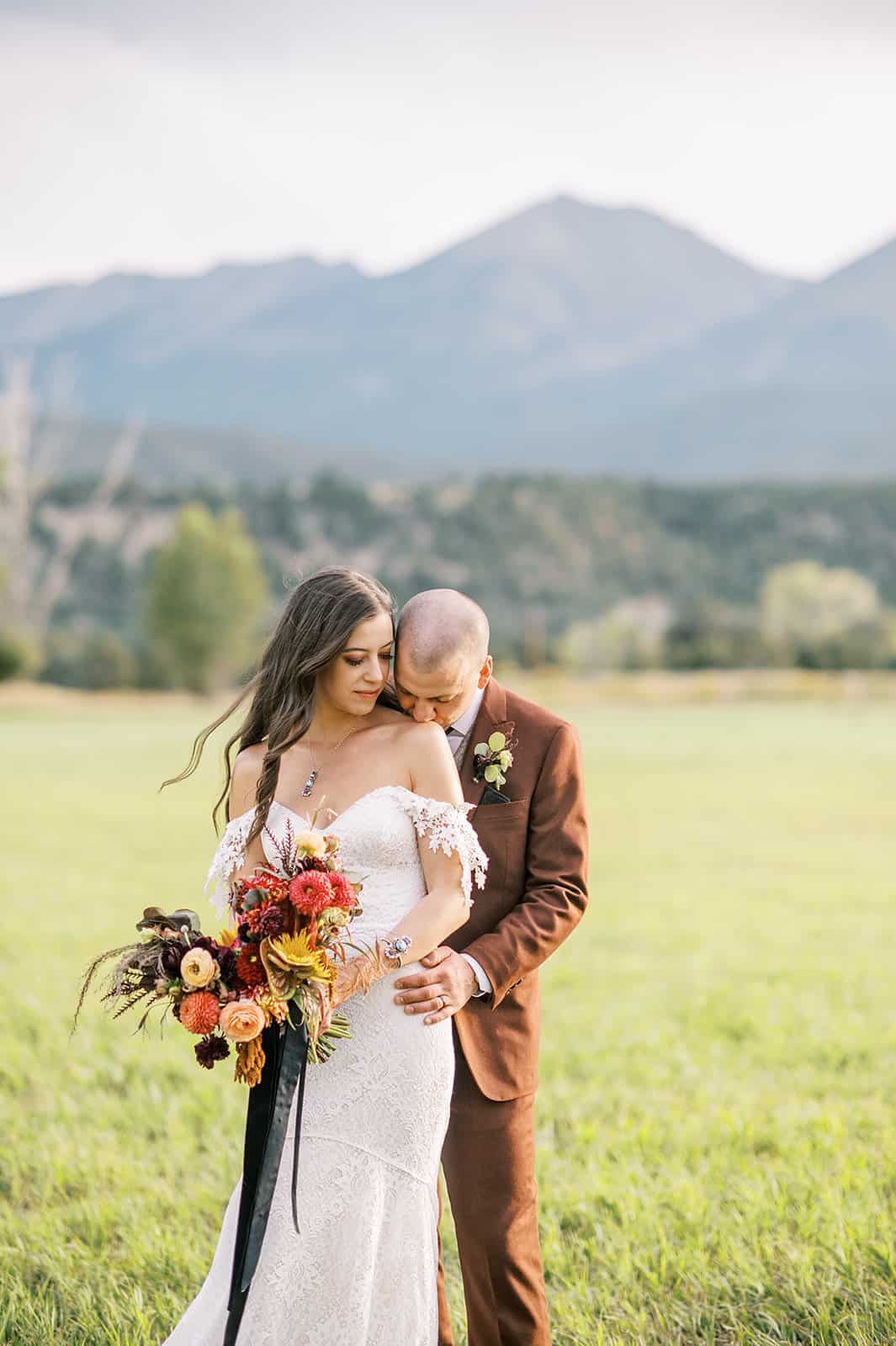 What makes Howard Creek Farm special for couples seeking a unique wedding experience?
At Howard Creek Farm, we believe in celebrating your love authentically. Our venue offers an elegant barn loft filled with natural light and a picturesque meadow for the bride and her bridesmaids, and a quirky 25ft Grain Silo for the groomsmen to create memorable moments.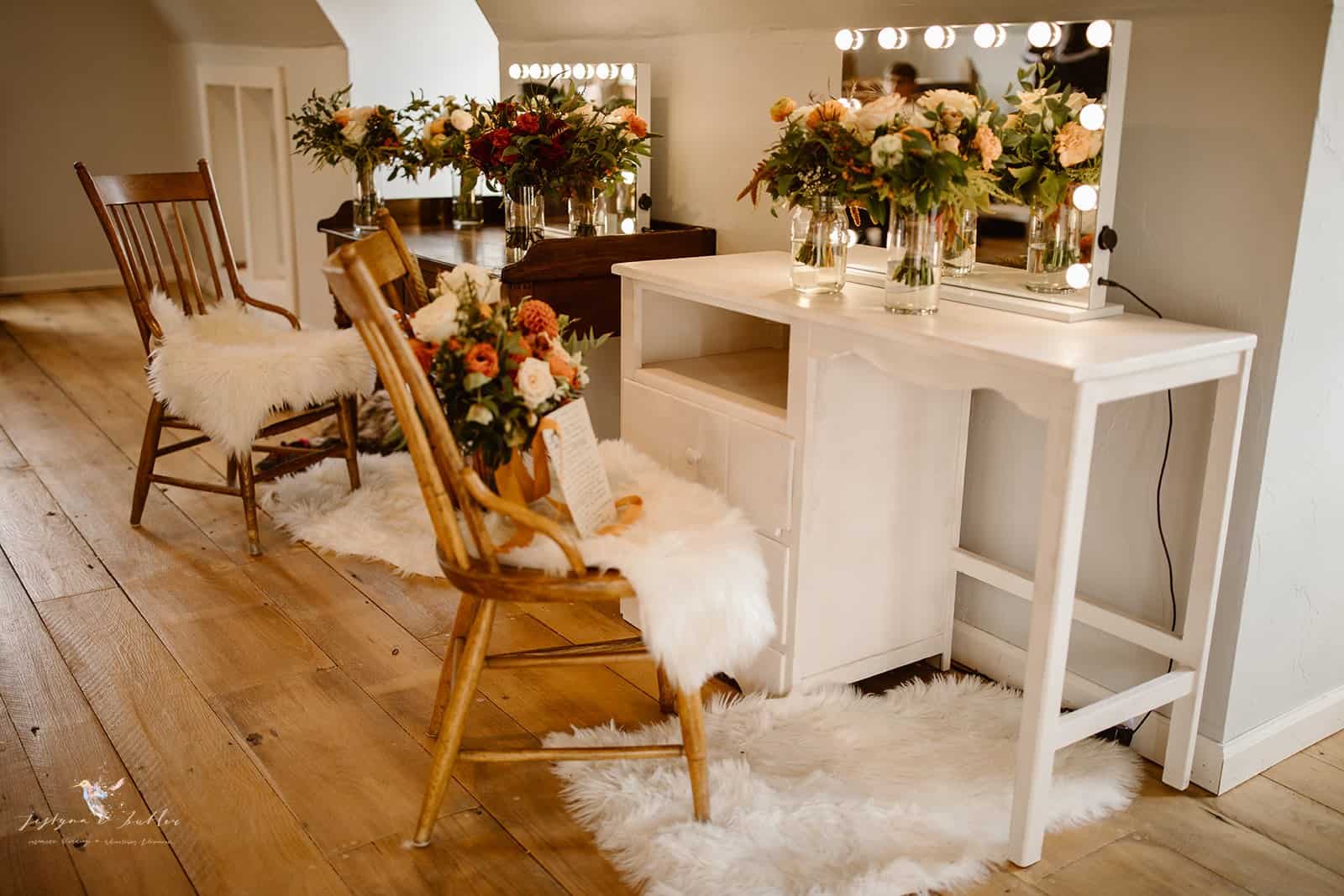 Do you have a wedding planner who will make our day truly magical?
Absolutely! We have a dedicated on-site wedding planner with over 15 years of experience. They're not just a planner; they're a storyteller, and they'll guide you every step of the way to craft your dream wedding.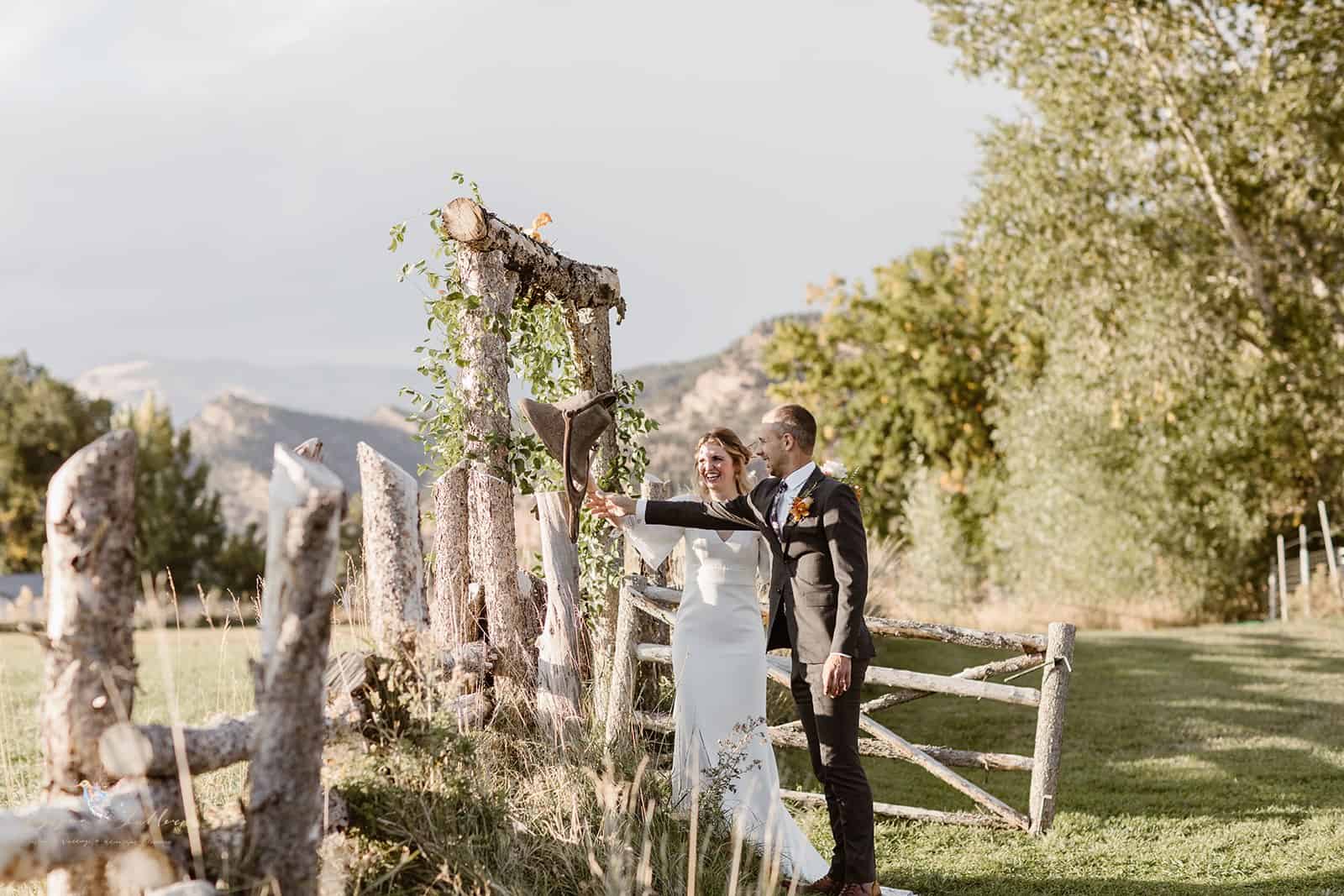 Where exactly is Howard Creek Farm located in the magnificent Colorado landscape?
Howard Creek Farm, a beautiful ranch nestled in the heart of the Rocky Mountains, is where your wedding becomes a part of nature's beauty. It's not just a location; it's an experience waiting to be discovered.
How can we arrange a personal tour of Howard Creek Farm to envision our wedding day?
We'd be delighted to show you around. Just get in touch through our contact page, and we'll set up a personal tour, so you can see firsthand how your dream wedding can come to life.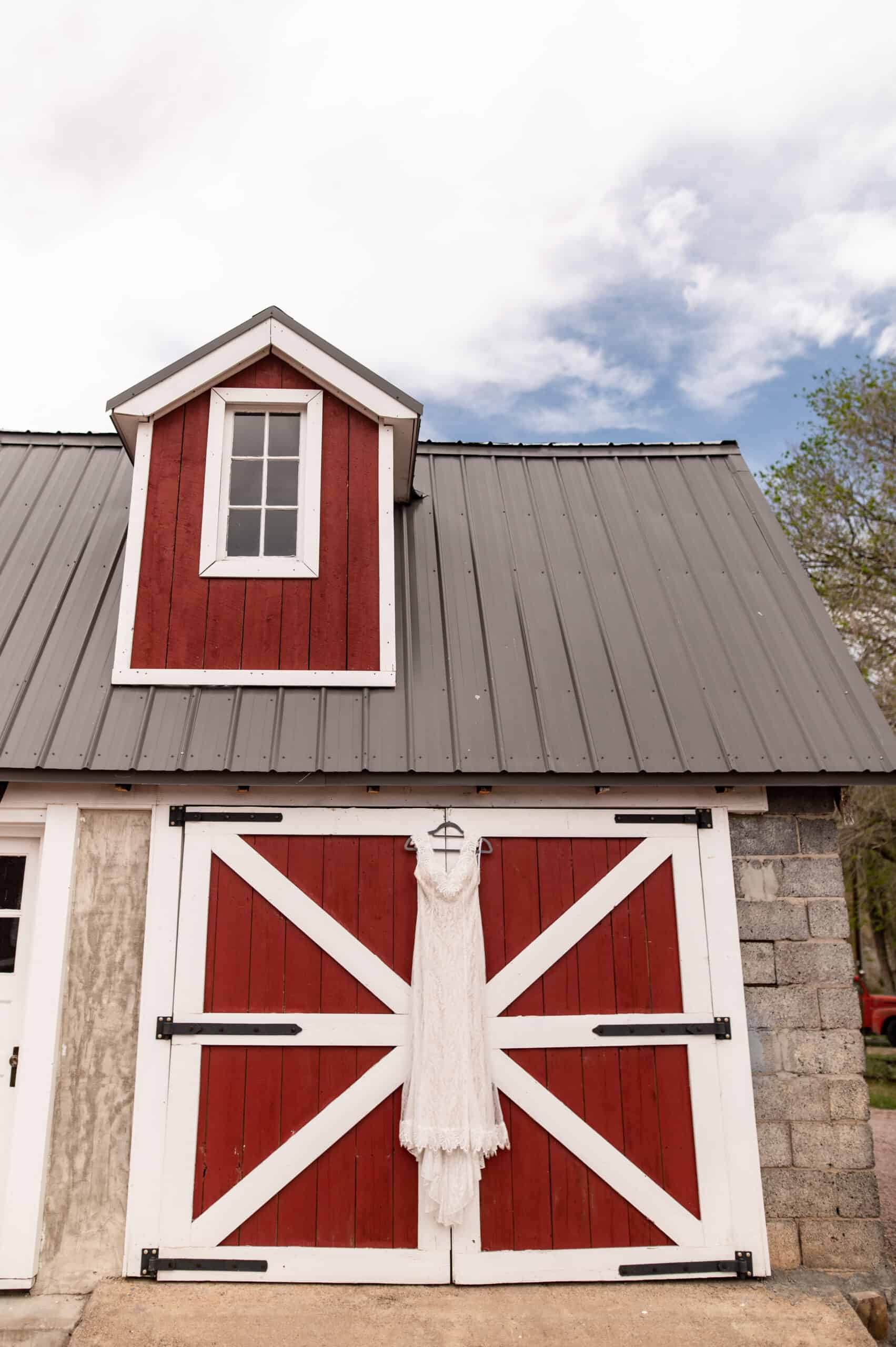 Can you recommend lodging options near Howard Creek Farm for our cherished guests?
Of course! The area offers a range of ranch lodging options, from charming cabins to cozy hotels. We'll provide you with personalized recommendations to ensure your guests have a comfortable stay, taking into account the availability of the accommodations.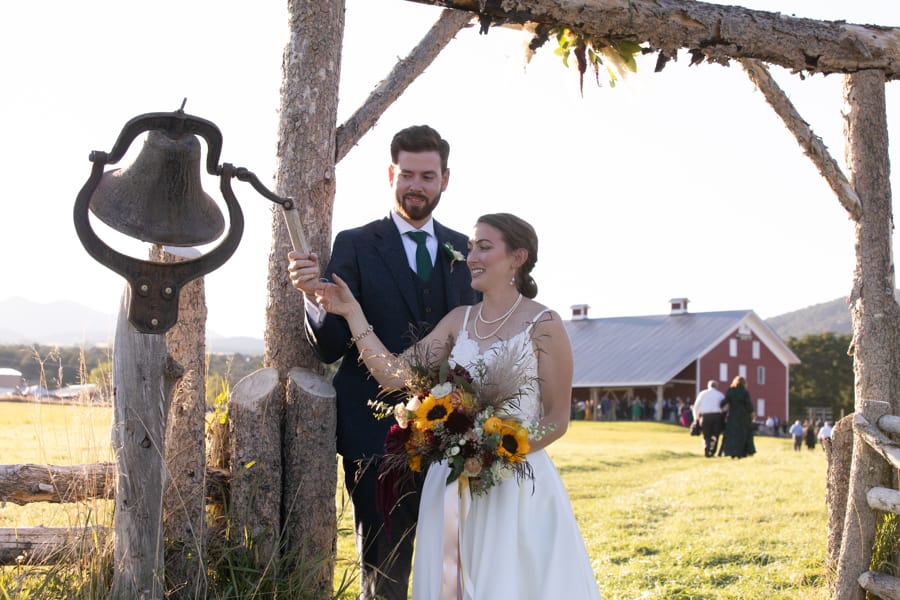 Can we host both our wedding ceremony and reception at Howard Creek Farm for a seamless day?
Absolutely, and it's a fantastic choice! With our versatile spaces, we're here to make your day seamless and memorable. Your ceremony and reception will flow effortlessly in the same enchanting setting.
What's the best season for our Howard Creek Farm wedding in Colorado?
The season you choose is a reflection of your love story. Each season offers its unique charm. Reach out to our team, share your vision, and let's pick the perfect time for your wedding adventure in the Rockies.
"Absolutely GORGEOUS wedding venue, and the owners are incredibly kind, flexible, and professional! The ceremony site is placed perfectly in front of a jaw-dropping view of the mountains, the barn is ridiculously beautiful and great for mountain modern weddings, and the bridal suite and groomsmen hideaway are so unique and comfortable. Highly recommend this venue to any couple getting married!"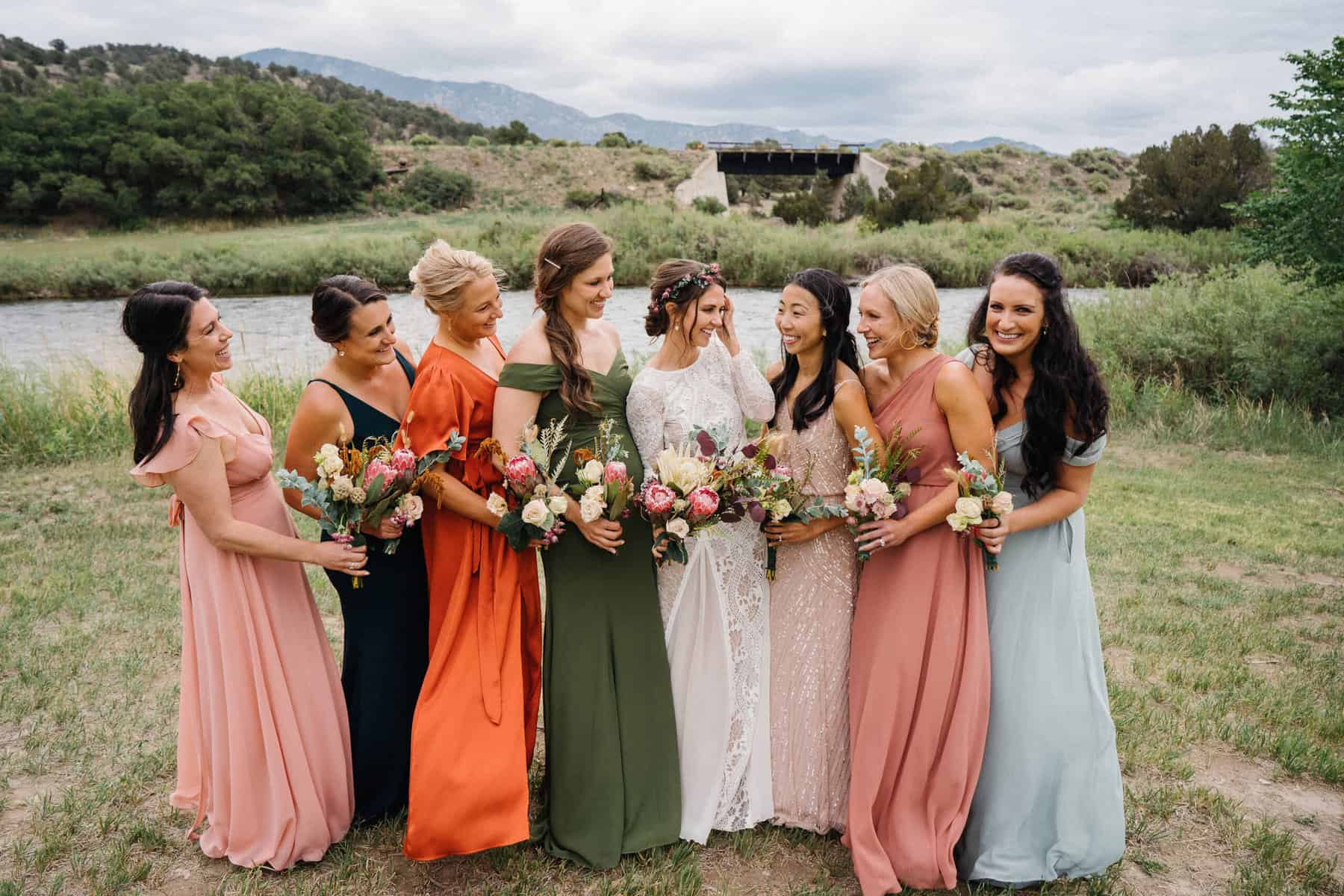 Support for Couples Planning from Out of State
Buena Vista, Colorado Tourism Website: The official tourism website of Buena Vista, Colorado, provides information on local attractions, accommodations, and activities: Buena Vista Colorado
Chaffee County Clerk and Recorder – Marriage License Information: This website provides details on obtaining a marriage license in Chaffee County, where Buena Vista is located: Chaffee County Marriage License Information
Local Wedding Venues in Buena Vista: Explore various wedding venues in Buena Vista, such as Howard Creek Farms, Surf Hotel & Chateau, and others, to find the perfect location for your ceremony and reception.
WeddingWire – Buena Vista, CO: WeddingWire offers a list of wedding vendors, including photographers, florists, caterers, and more, in the Buena Vista area: WeddingWire Buena Vista
The Knot – Buena Vista, CO: The Knot also provides a directory of local wedding vendors and venues in Buena Vista, along with reviews and ratings: The Knot Buena Vista
Colorado State Parks Wedding Information: If you plan to have your wedding in a Colorado state park, check the official Colorado Parks and Wildlife website for information and permits: Colorado State Parks Wedding Information
Colorado Event Insurance Providers: Consider contacting event insurance providers for coverage and protection in case of unforeseen events. You can explore options like WedSafe and EventHelper.
Local Wedding Planners and Coordinators: If you need assistance with planning your destination wedding, you can find local wedding planners or coordinators in Buena Vista through online searches or by asking for recommendations from the community.
Colorado Department of Transportation – Travel Information: For transportation options, check the Colorado Department of Transportation's website for road conditions, traffic updates, and travel information: CDOT Travel Information
Local Weather Information: Stay informed about Buena Vista's weather by checking weather websites like Weather.com or AccuWeather. Be prepared for Colorado's changing weather patterns.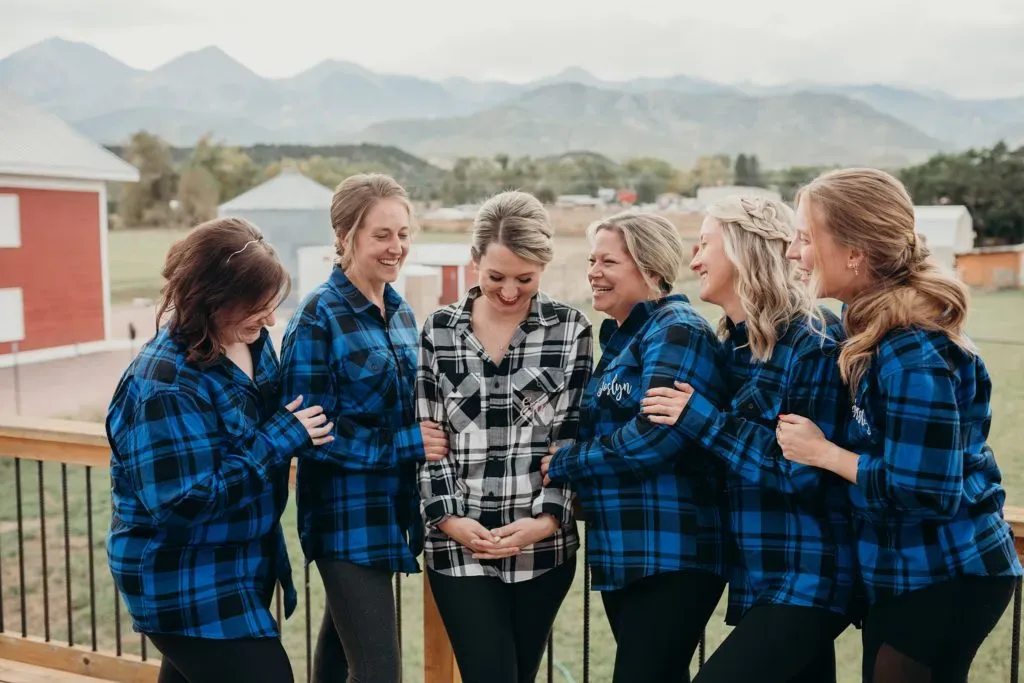 Are there any hotels and lodgings nearby in Buena Vista?
Website: Surf Hotel & Chateau
Address: 1012 Front Loop, Buena Vista, CO 81211
Phone: (719) 966-7048
Website: Cottonwood Hot Springs Inn & Spa
Address: 18999 County Road 306, Buena Vista, CO 81211
Phone: (719) 395-6434
Website: Buffalo Peaks B&B
Address: 28930 Fairway Dr, Buena Vista, CO 81211
Phone: (719) 395-3317
Website: Super 8 Buena Vista
Address: 530 N US Highway 24, Buena Vista, CO 81211
Phone: (719) 395-8007
Website: Mount Princeton Hot Springs Resort
Address: 15870 County Road 162, Nathrop, CO 81236 (Near Buena Vista)
Phone: (719) 395-2447
What should I think about for my Buena Vista wedding venue and planning?
| | |
| --- | --- |
| | Info |
| Location | Buena Vista, Colorado |
| Elevation | Buena Vista's elevation is approximately 7,965 feet (2,428 meters) above sea level. The high altitude can affect guests, so ensure they stay hydrated and take necessary precautions, especially if they are coming from lower altitudes. |
| Average Temperatures | – Spring (March to May): Expect temperatures ranging from 40-60°F (4-15°C). It's a beautiful time when the landscape starts to turn green. |
| | – Summer (June to August): The summer months offer warm days with temperatures between 75-85°F (24-29°C). It's ideal for outdoor activities and weddings. |
| | – Fall (September to November): Fall brings crisp temperatures between 45-70°F (7-21°C), making it perfect for autumn-themed weddings. |
| | – Winter (December to February): Winter can be cold, with temperatures ranging from 15-40°F (-9 to 4°C). Be prepared for snowfall during this season. |
| Snowfall | Buena Vista typically experiences snowfall from November to March, with the heaviest snowfall occurring in December and January. This can create a picturesque winter wonderland for weddings. |
| Outdoor Wedding Season | Late spring to early fall is the ideal time for outdoor weddings in Buena Vista due to milder weather and less chance of snowfall. |
| Indoor Venue Consideration | Given the potential for winter snowfall, having an indoor backup plan for your wedding is highly recommended. Many venues offer indoor spaces with stunning views. |
| Permits for Outdoor Venues | If you plan to have your wedding in a public outdoor location, check for permits and regulations required for outdoor events in Buena Vista, such as wedding ceremonies in nearby parks or forests. |
| Altitude Consideration | Due to the high elevation, consider offering oxygen tanks for guests who may have difficulty adjusting to the altitude. This can help ensure everyone's comfort during the celebration. |
| Lodging Options | Buena Vista offers various lodging options to accommodate your guests, including hotels like Surf Hotel & Chateau and Super 8, bed and breakfasts like Buffalo Peaks B&B, as well as vacation rentals, and campgrounds. |
| Transportation | Arrange shuttle services for guests and provide information on car rentals, as well as airport transfer services from nearby airports like Colorado Springs Airport or Denver International Airport. |
| Local Attractions | Buena Vista is renowned for outdoor activities, including whitewater rafting on the Arkansas River, hiking in the nearby mountain ranges, and relaxing in natural hot springs. These attractions make it an excellent destination for a weekend wedding celebration. |
| Marriage License | To obtain a marriage license in Chaffee County, where Buena Vista is located, you'll need to provide proper identification and complete the application process. Check with the Chaffee County Clerk and Recorder for specific requirements. |
| Weather Contingency Plan | Given Colorado's variable weather, especially in the shoulder seasons, it's advisable to have a contingency plan in case of inclement weather. Some venues offer both indoor and outdoor options. |
| Photography Opportunities | Buena Vista's stunning natural landscapes, including the Arkansas River and the surrounding mountains, offer endless possibilities for capturing breathtaking and unique wedding photos. Be sure to collaborate with a photographer who knows the area well. |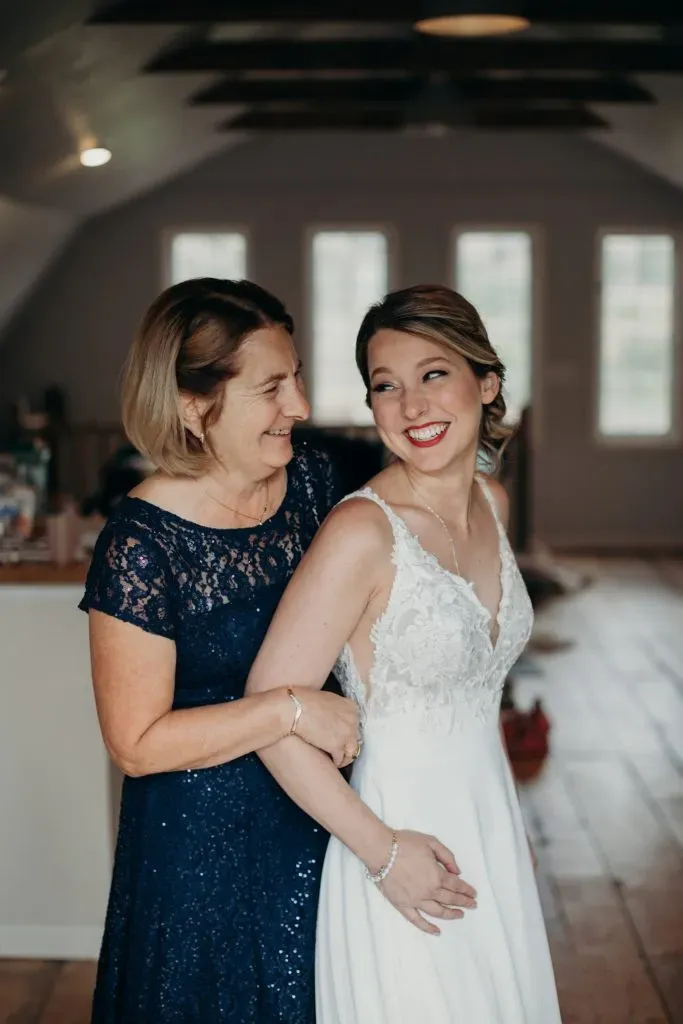 Other Cities in Colorado for Wedding Planning
Aguilar
Alamosa
Allenspark
Arvada
Aspen
Aurora
Austin
Avon
Baile
Bailey
Basalt
Bayfield
Beaver Creek
Bennett
Berthoud
Black Hawk
Boulder
Breckenridge
Brighton
Brighton
Brush
Buena Vista
Canon City
Carbondale
Castle Rock
Centennial
Clark
Commerce City
Conifer
Cortez
Craig
Crested Butte
Cripple Creek
De Beque
Delta
Dillon
Durango
Edwards
Elbert
Elizabeth
Englewood
Erie
Estes Park
Evergreen
Fairplay
Florissant
Fort Collins
Fort Lupton
Fountain
Franktown
Fraser
Frederick
Gateway
Georgetown
Glenwood Springs
Golden
Granby
Grand Junction
Grand Lake
Greeley
Hillside
Howard
Hudson
Idaho Springs
Keystone
Kiowa
La Veta
Lafayette
Lakewood
Laporte
Leadville
Littleton
Lone Tree
Longmont
Louisville
Loveland
Mack
Manitou Springs
Marble
Mancos
Mead
Meeker
Mesa
Moffat
Montrose
Monument
Morrison
Niwot
Oak Creek
Olathe
Pagosa Springs
Palisade
Paonia
Peyton
Pine
Poncha Springs
Pueblo
Red Cliff
Red Feather Lakes
Rifle
Ridgway
Rye
Saguache
Salida
Silverton
Snowmass
Snowmass Village
Somerset
South Fork
Sterling
Stratton
Tabernash
Telluride
Thornton
Trinidad
Walden
Walsenburg
Westminster
Wheat Ridge
Windsor
Winter Park
Woodland Park
Yampa
Yoder
Wiggins
Wolcott
Westcliffe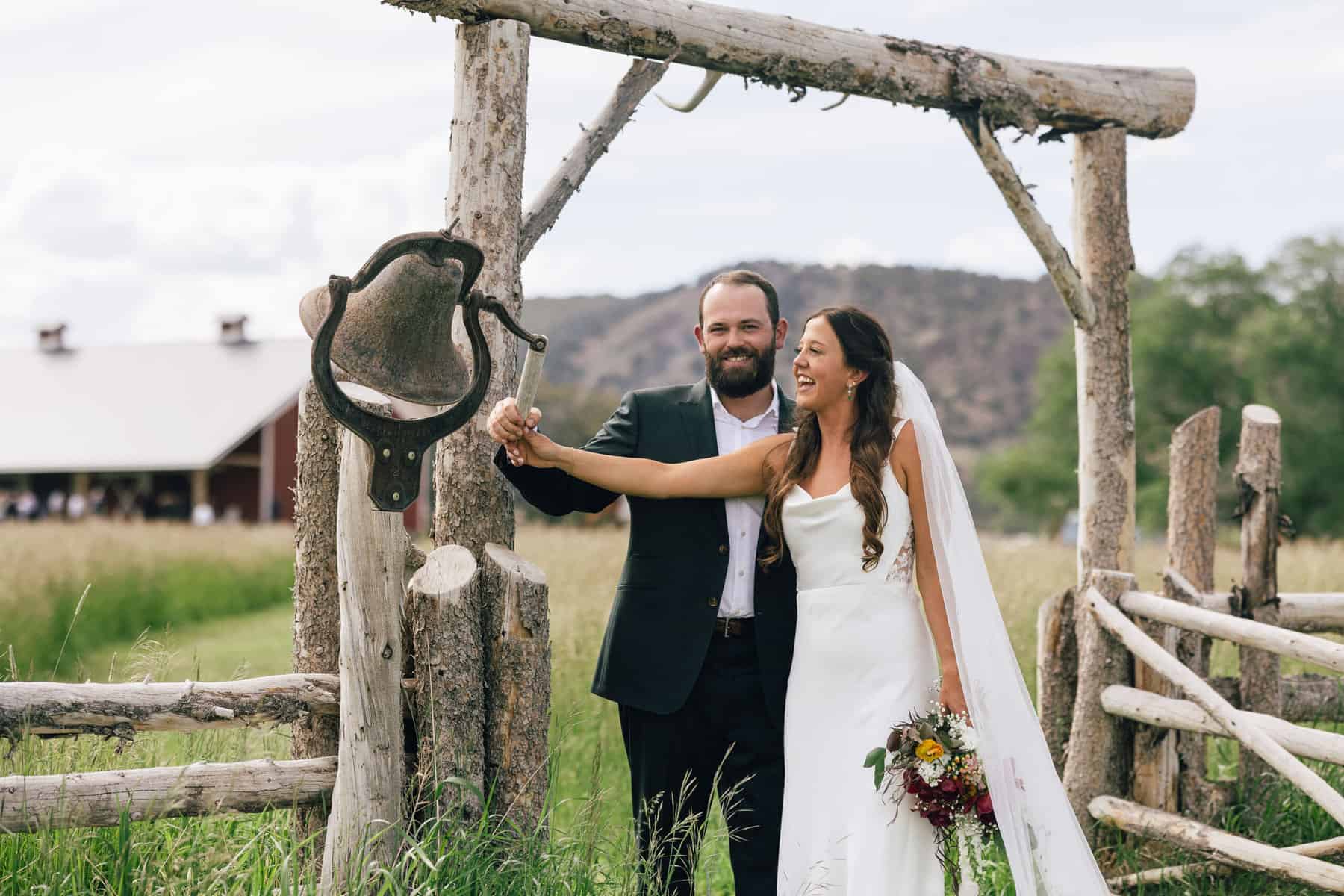 Visit Howard Creek Farm in Person
Planning your wedding is an exciting journey, and finding the perfect venue is a significant step along the way. As you embark on your search for the ideal setting to celebrate your love, we invite you to experience the magic of Howard Creek Farm in person.
Taking a real, in-person tour of Howard Creek Farm allows you to see the historic barn, explore the breathtaking natural surroundings, and feel the charm of this unique wedding venue. Our dedicated team is here to welcome you and answer all your questions, helping you envision your dream wedding.