Our Dream Barn Wedding Venues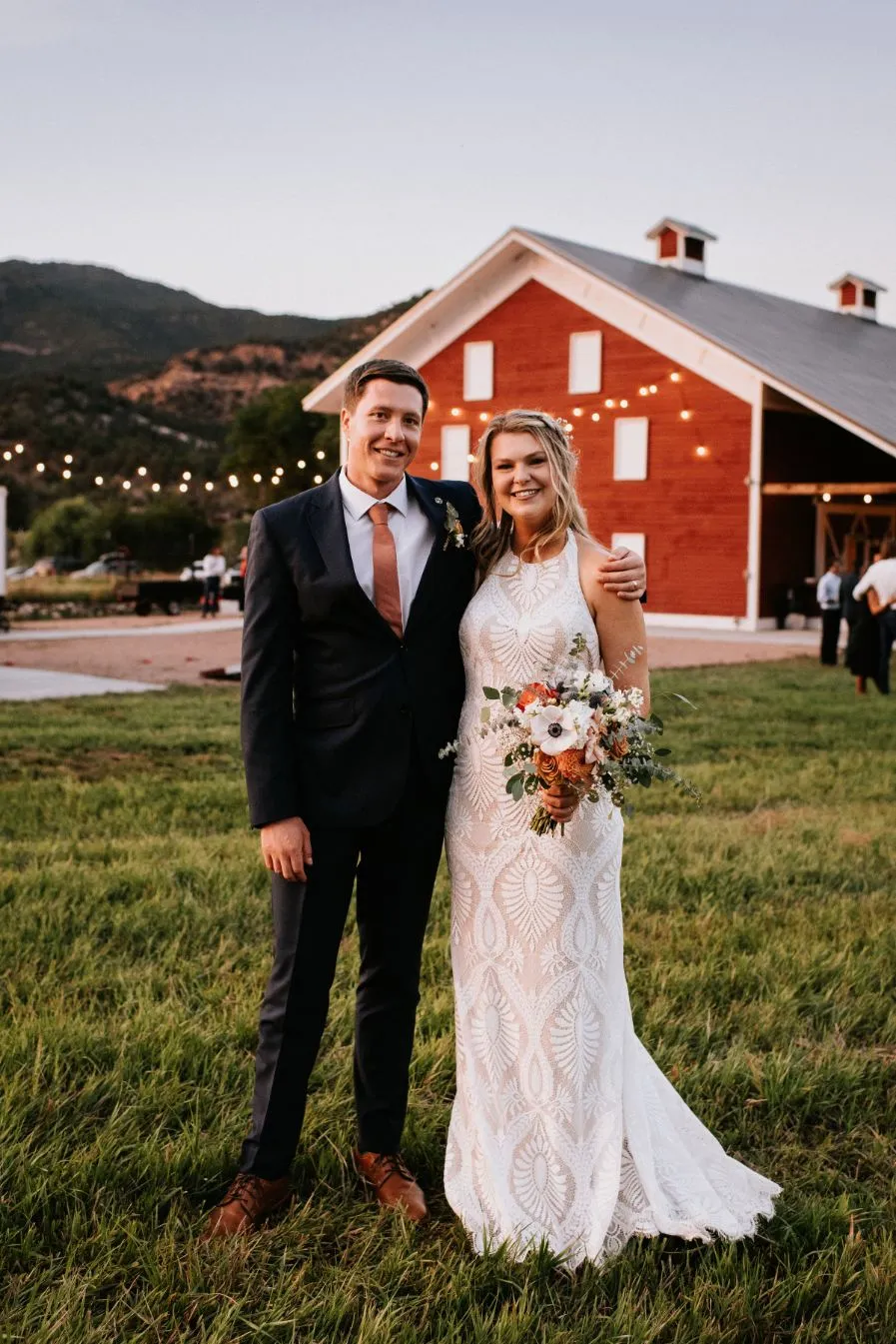 Are you in the midst of planning your big day and envisioning a wedding that exudes charm, character, and the enchantment of Colorado's natural beauty? Look no further! The Barn at Howard Creek Farm, nestled in the heart of Howard, Colorado's farmland, offers you the perfect one barn farm & mountain backdrop for your special day.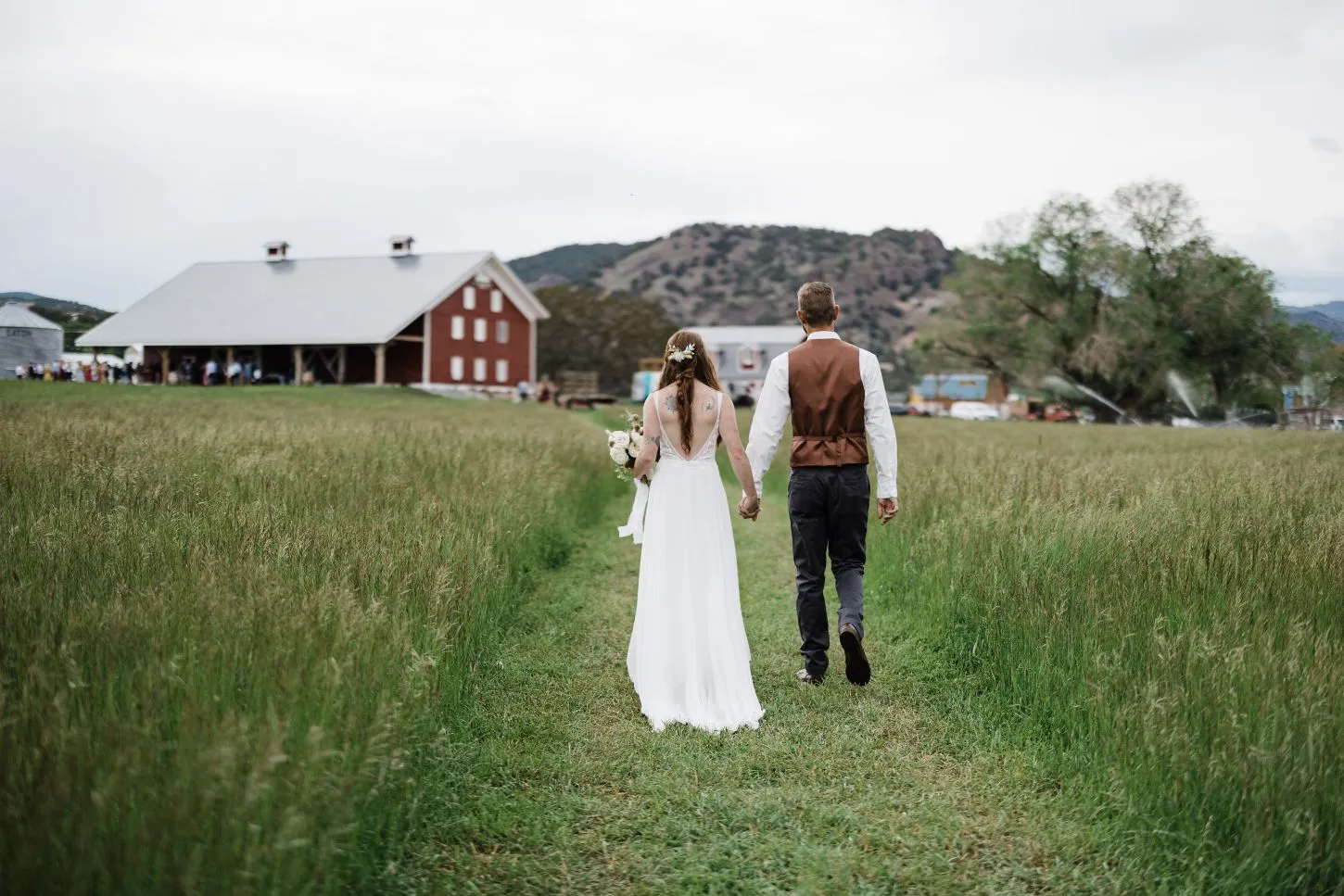 Breathtaking Mountain Vistas
Imagine exchanging your vows with breathtaking views of the Arkansas River and the towering peaks of the Sangre de Cristo mountain range as your witness. We're here to show you why a countryside celebration, like a barn wedding at Howard Creek Farm, is an unforgettable experience.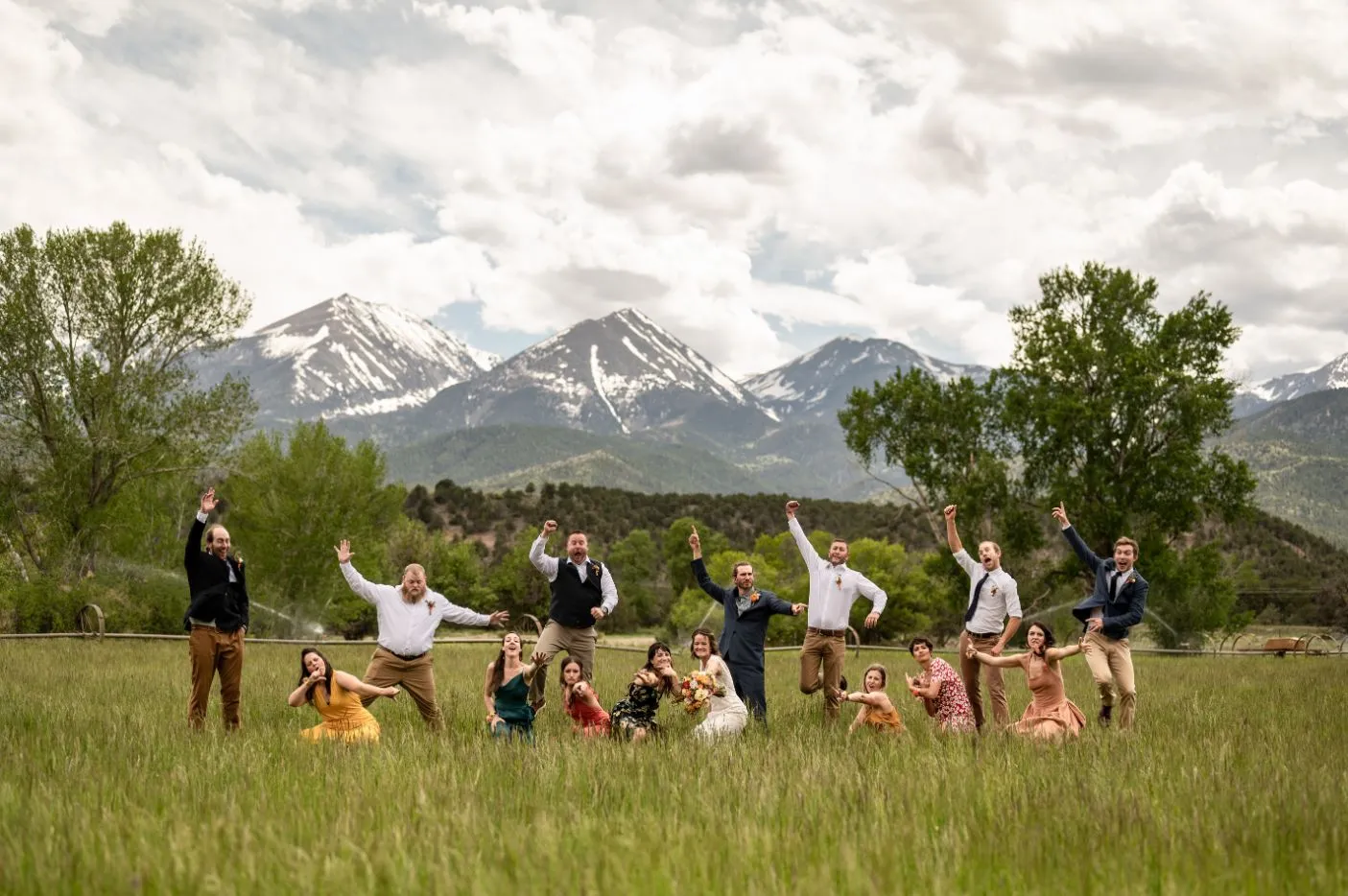 Barn Venues for Weddings: Where Rustic Meets Elegance
The Barn at Howard Creek Farm stands as a testament to the timeless allure of garden wedding venues and barn weddings. Built in the 1890s and nestled on an 11-acre working farm, it's a place where rustic meets elegance seamlessly. The farm boasts hay pastures, honey bee hives, and even hop gardens, offering a truly immersive farm experience for you and your guests.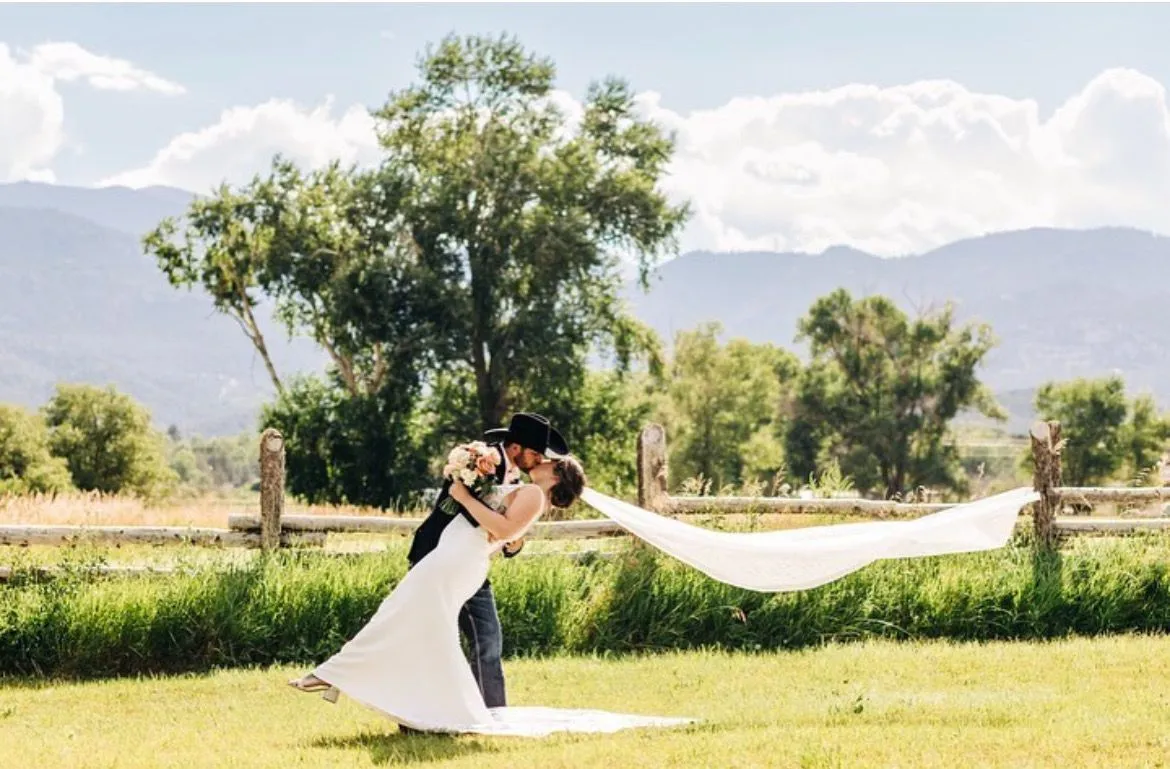 Spacious Settings for Your Big Day
The centerpiece of this magical setting is, of course, the barn itself, offering 3,200 square feet of event space. As the sun sets and the stars twinkle overhead, the barn's elegant string lighting casts a warm glow over your celebration. In addition, the patio provides the perfect outdoor space for guests to relax and enjoy the beautiful surroundings. It's a picture-perfect setting for your reception and any special moments that unfold.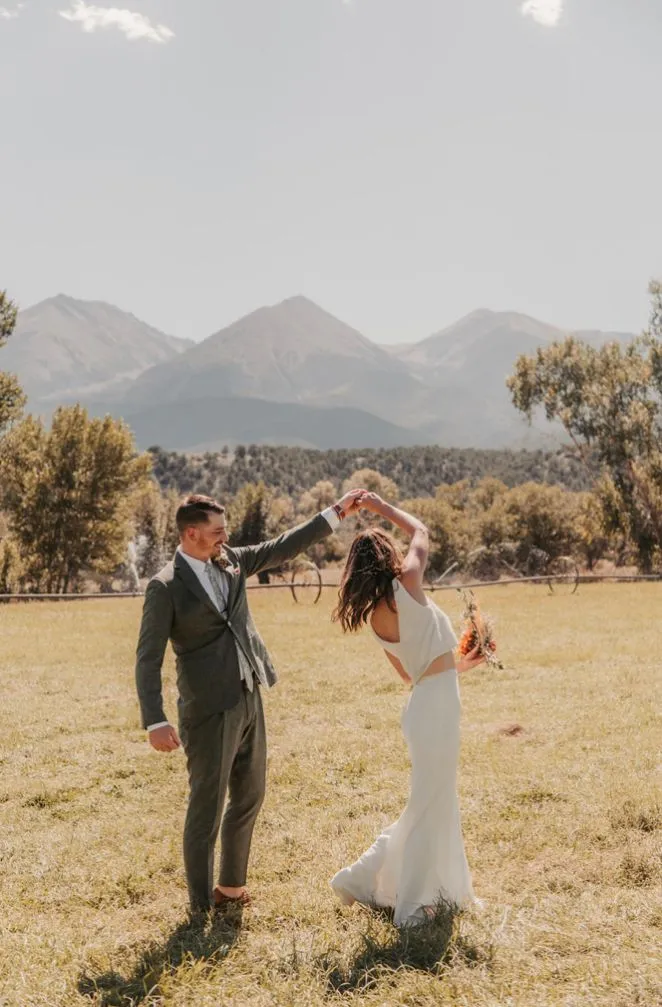 Do you dream of wedding venue barns for your big day?
Howard Creek Farm opens its doors for destination weddings from May through October, making it the ideal choice for those who dream of a spring, summer, or early fall wedding. The farm's barn loft doubles as a cozy get-ready room for the wedding party, where you can relax and prepare for your special day. Whether you're coming from near or far, Howard Creek Farm will provide the perfect backdrop for your destination wedding.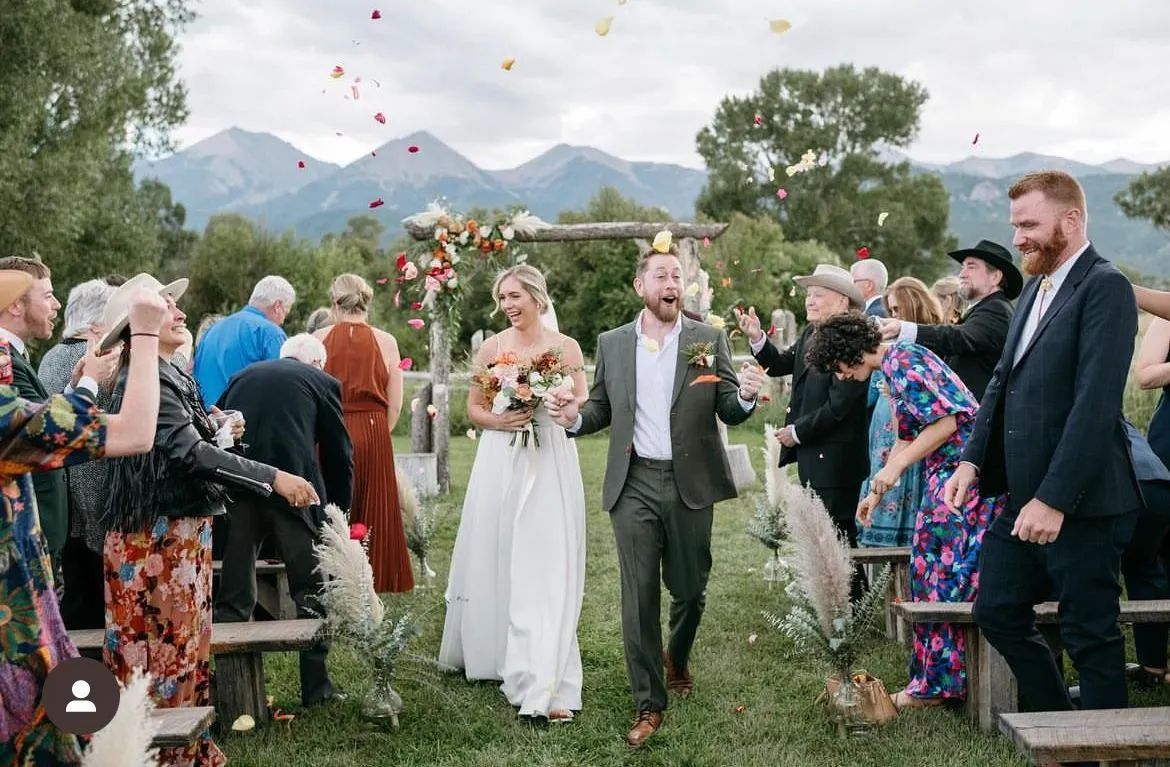 Outdoor Spaces in Addition to Weddings in Barns
An attached and covered porch lets you enjoy the outdoors while staying sheltered, and large double barn doors seamlessly connect the indoor and outdoor spaces, offering unobstructed views of the surrounding mountains and forests. For your outdoor ceremony, a serene site with bench seating for up to 150 guests awaits, ensuring everyone can share in the ambiance and magic of your vows. And here's a unique touch: you can even arrive or depart from the ceremony in style via a boat on the nearby river!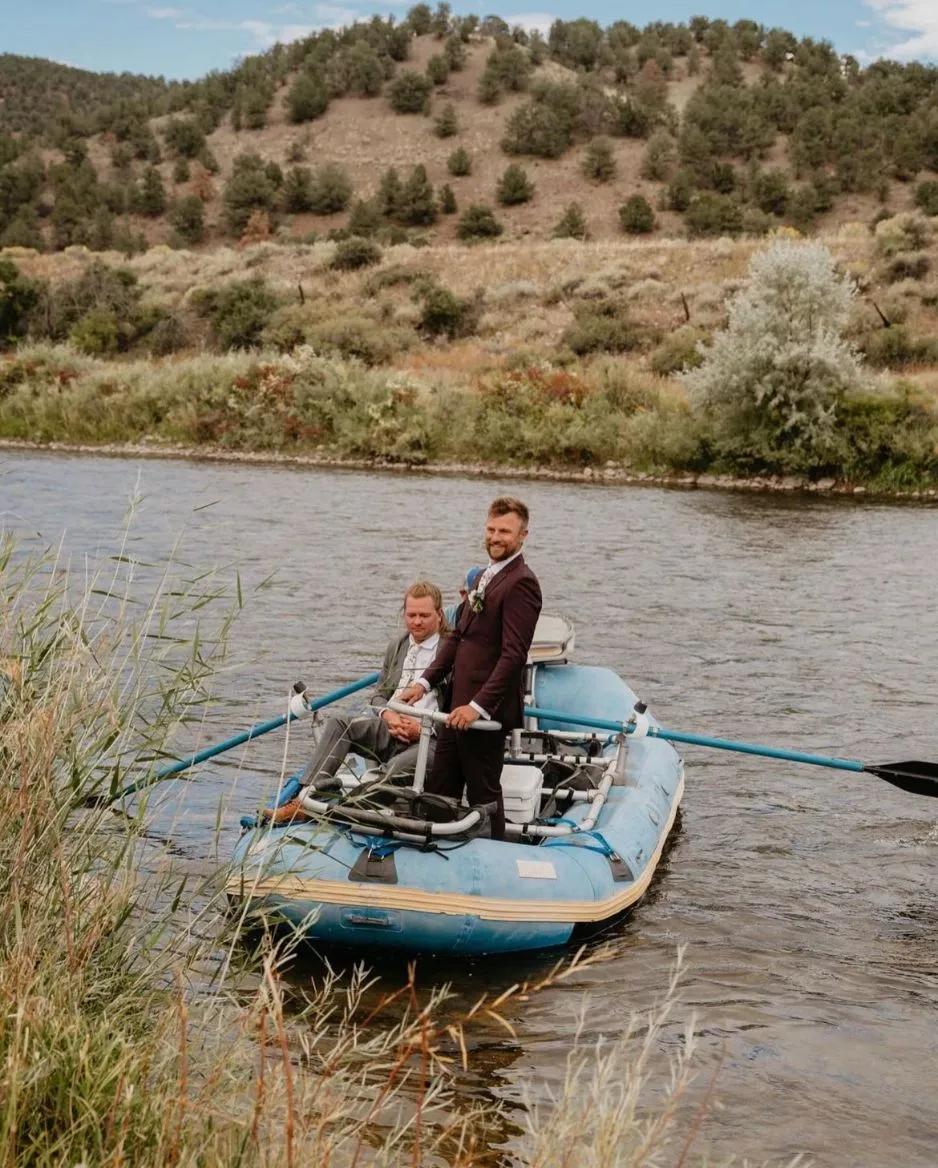 A Plethora of Services to Make Your Day Memorable
At Howard Creek Farm, your wedding dreams are the top priority. The venue offers customizable packages that include wedding planning services, event rentals, transportation from your lodgings, reception design, and more. This means you can count on their expertise to guide you through the intricate details of your big day.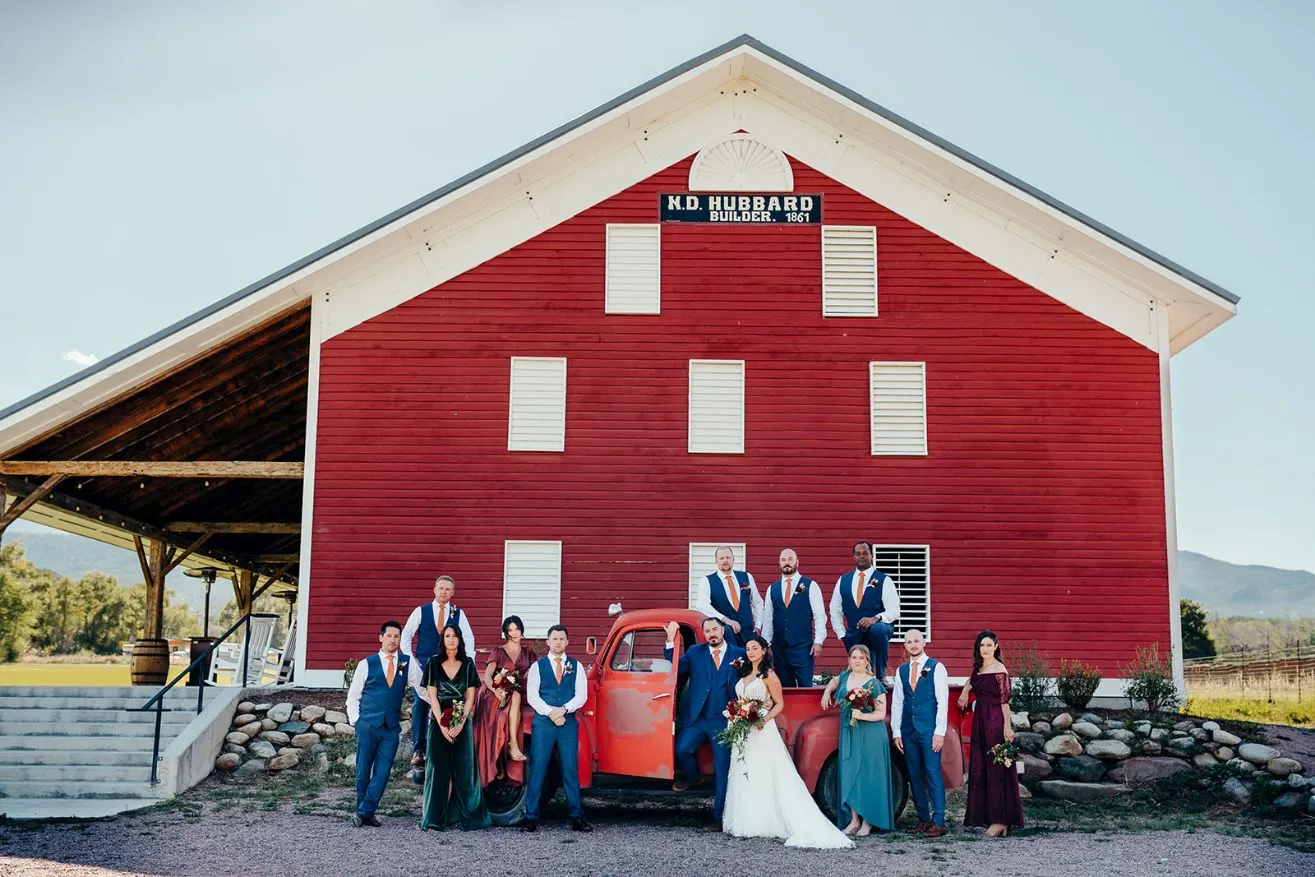 | Venue Style | Barn Style Wedding Venue with Modern Touches |
| --- | --- |
| On-Site Planner | Boasts over 12 years of event organizing experience, a trusted resource for wedding preparations. |
| Event Rentals | Range of options available, including rustic wooden farm tables, vintage chairs, and elegant Edison bulb lighting. |
| Catering | Freedom to bring in outside vendors to create delectable menus for food and beverages. |
| Restroom Facilities | Conveniently located on the premises for the comfort and convenience of your guests. |
| Wedding Planning Support | The on-site planner ensures that every detail of your special day is taken care of, making the wedding preparations stress-free. |
| Preferred Vendors List | A list of recommended vendors is provided to assist in planning the remainder of your celebration seamlessly. |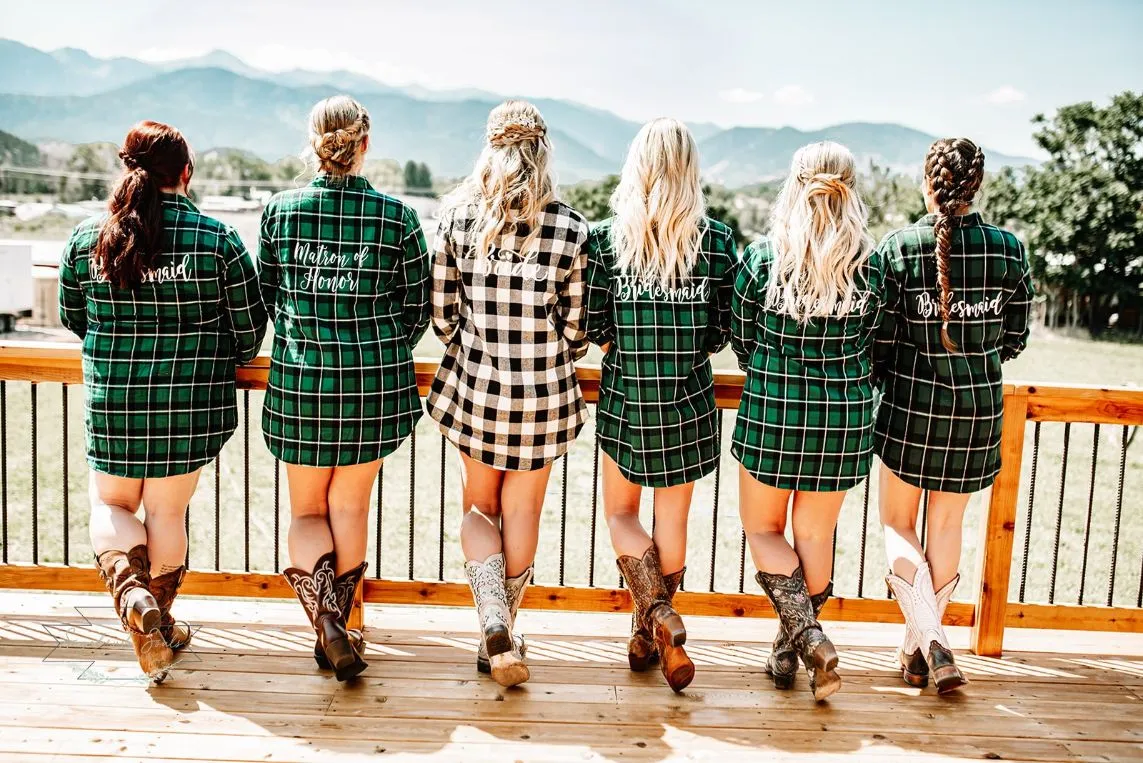 Scenic Locations at Our Farmstead Wedding Venue
Situated in Howard, Colorado, Howard Creek Farm is a short 15-minute drive from the charming town of Salida. The venue is conveniently located just off US-50, providing easy access for your guests. Surrounded by mountains and national forests, your friends and family can immerse themselves in the breathtaking natural beauty of Colorado. And if you're up for a little adventure, it's just a few hours from the vibrant city of Denver, offering even more opportunities to explore.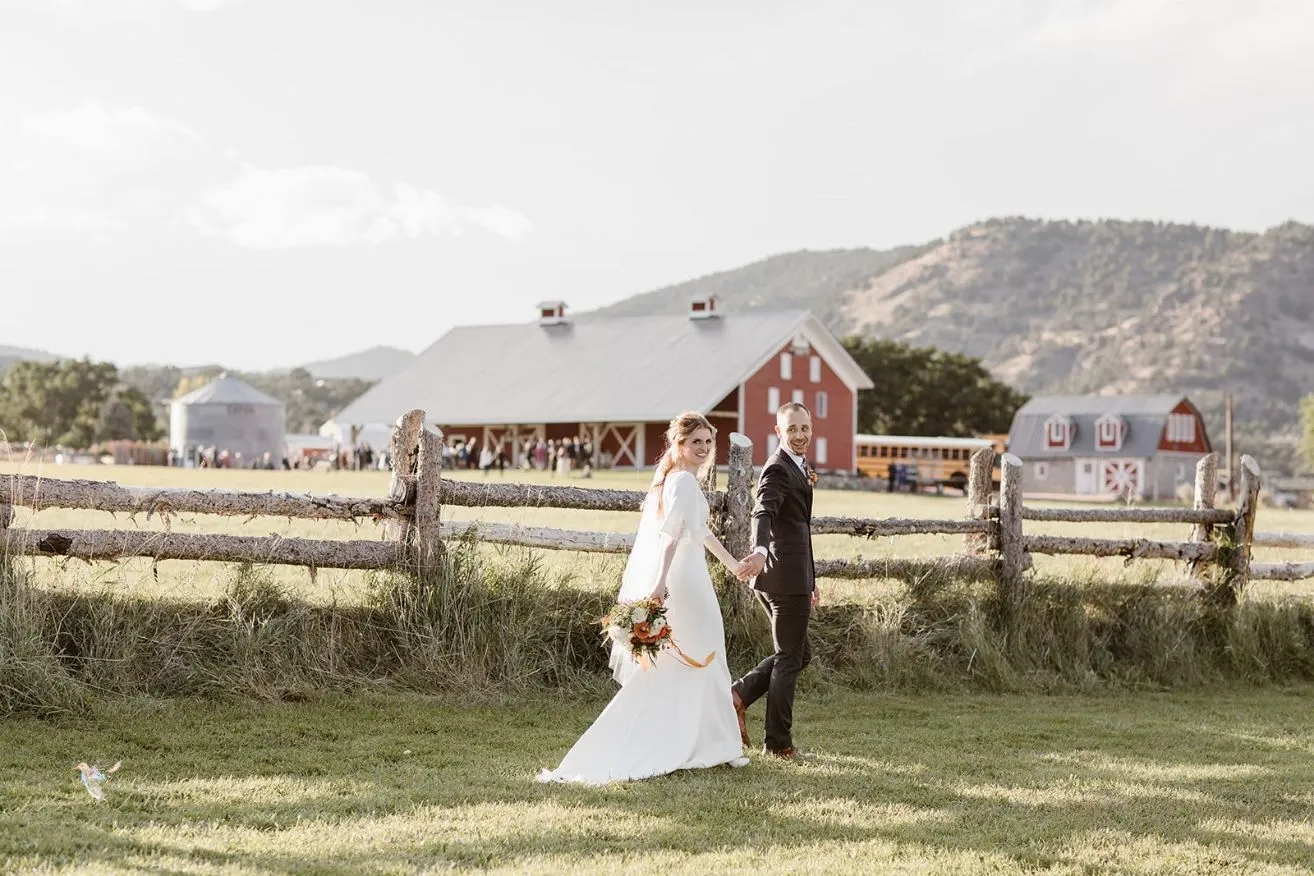 What's Included in Your Wedding Barrn Rental
Here's a breakdown of what's included when you choose Howard Creek Farm as your wedding venue:
Ceremony Space
Use of the ceremony site with a rustic arch and bench seating for up to 150 guests.
Historic Barn
Make use of 4,400 square feet of historic barn space and a covered porch for cocktail hour and reception.
Elegant Decor
Enjoy 20 wooden farm tables, 150 mix-matched vintage/antique wooden chairs, and 225 Edison bulbs strung throughout the barn and porch.
Two Bars
You'll have access to two bars, one exterior and one interior, for your beverage needs.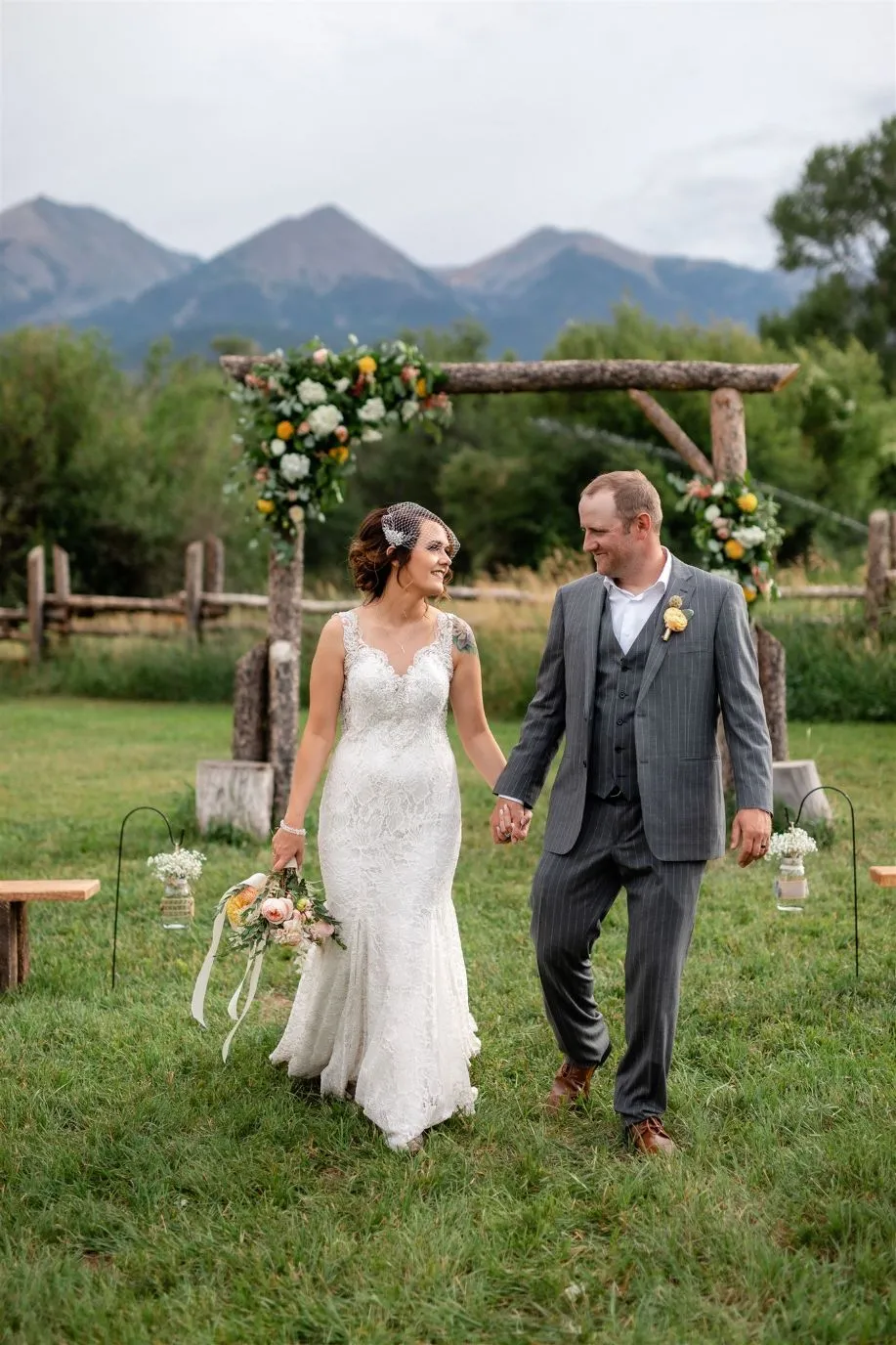 Charming Lighting
Admire the two art nouveau chandeliers above the interior bar.
Scenic Features
Explore the property's features, including a grain silo for additional getting ready space, 5-station luxury restroom trailer, large wooden table for serving food, and more.
Rehearsal Time
Benefit from one hour of rehearsal time the day before your event to ensure everything runs smoothly.
Property Features
Utilize outdoor gaming and seating areas, including cornhole, and take advantage of Thunderbolt (the HCF property truck) and other features for stunning wedding photos.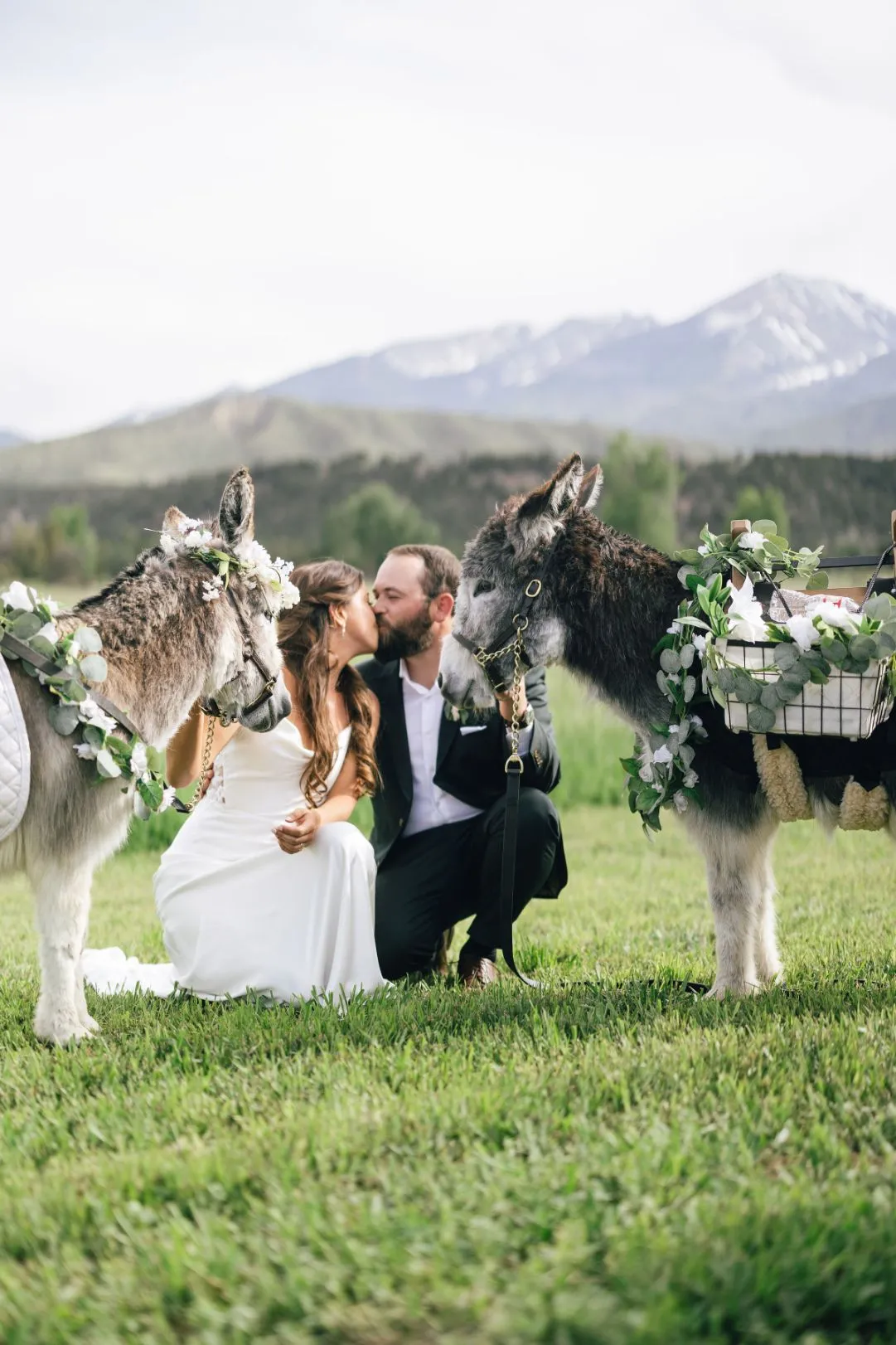 Additional Barn Rentals for Your Wedding
In addition to the inclusive offerings, there are some additional requirements to consider when planning your wedding at Howard Creek Farm:
Guest Transportation
Organize transportation for your guests on your event date from their lodging in Salida.
Event Insurance
Ensure you have event insurance, and don't worry; reasonably priced options can be recommended.
On-site Planner
Howard Creek Farm requires the presence of a professional wedding planner onsite for your entire event. Options for on-site planners are available for your convenience.
Full-Service Catering
Enlist full-service catering for your reception to ensure culinary perfection.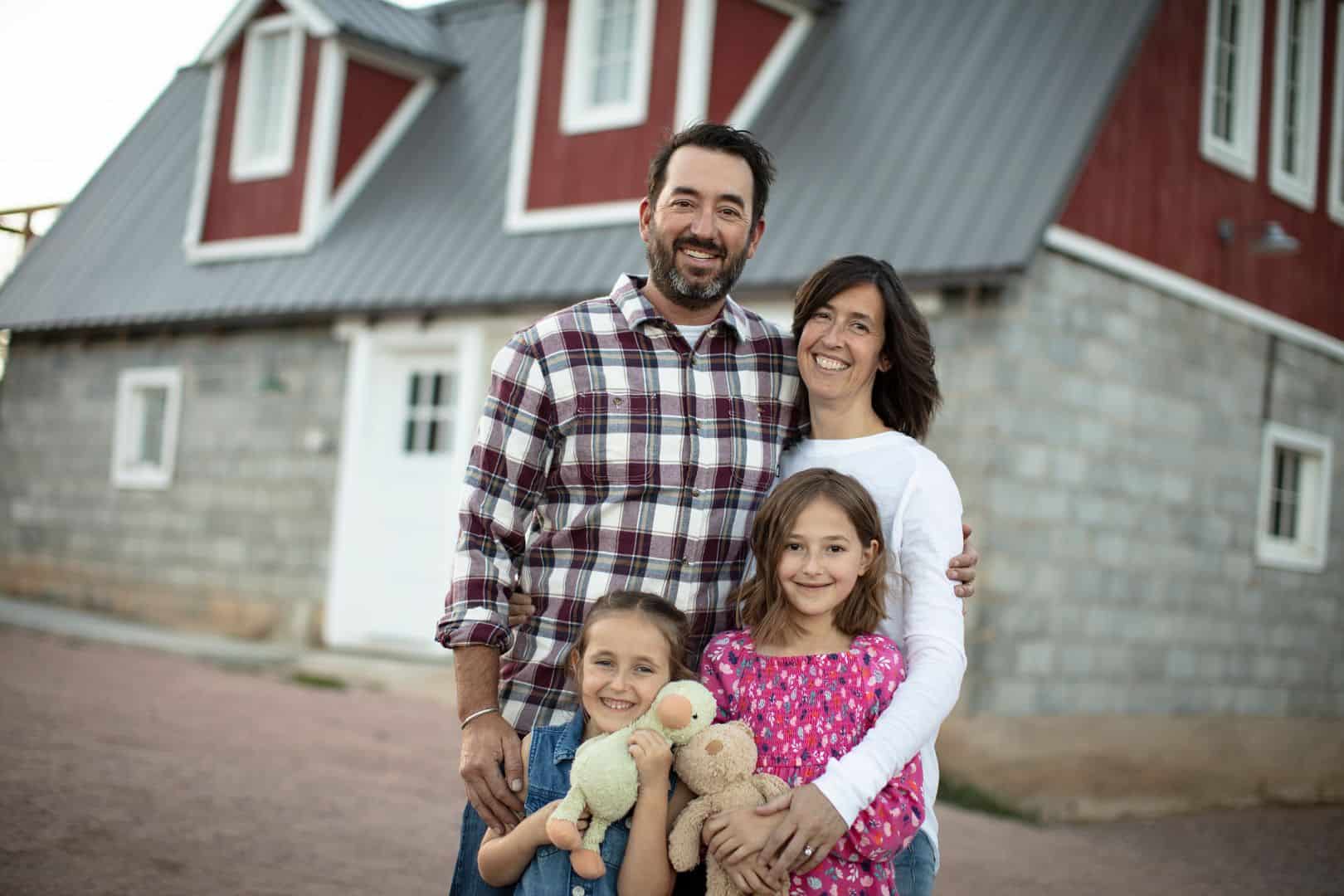 Meet the Owners: Aly and Orlin
Aly and Orlin, the husband-and-wife team behind Howard Creek Farm, are passionate about creating unforgettable wedding experiences. Aly, with over 15 years of experience as an event and wedding planner, knows the ins and outs of crafting dream weddings for grooms and brides across Colorado.
Unique Experiences in Howard CO
In 2019, they opened The Barn at Howard Creek Farm, combining their love for what they do with their love for the breathtaking location they call home. Their goal is to give you and your guests a unique experience that will be remembered forever, including all the local activities like mountain biking and fly fishing.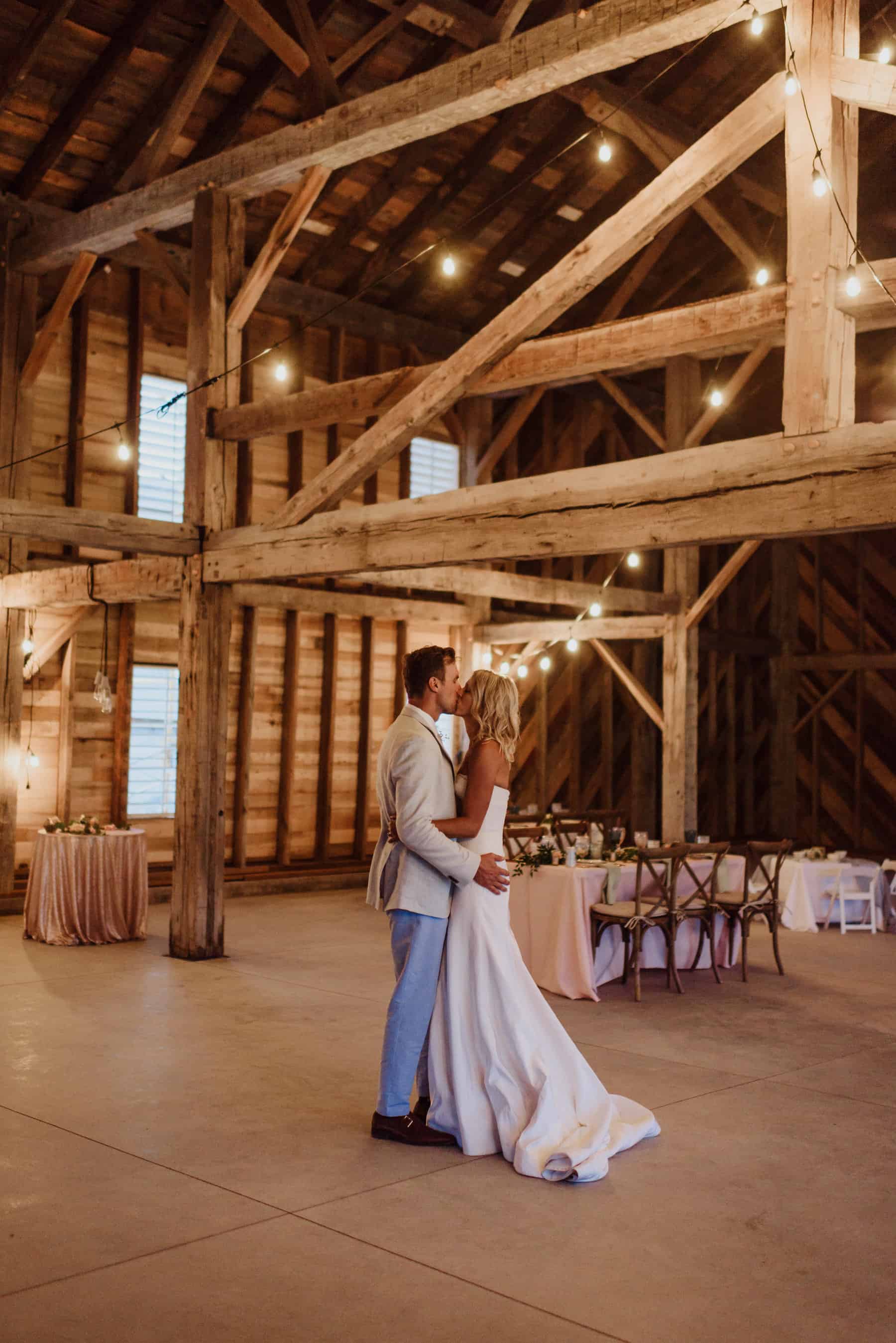 Preferred Vendors to Make Your Day Extra Special
Hear from Our Happy Couples
Here are some testimonials from couples who have celebrated their weddings in the beautiful meadows at Howard Creek Farm:
Erin S. (Married on 10/01/2022)
"Gorgeous views and amazing team! Aly and Orlin are amazing! From visiting the barn to signing a contract, it was a seamless process. Aly answered all of my questions quickly and was incredibly patient with me. She is a gem, and we couldn't have done this without her! The barn and surrounding views are stunning!"
Lucy B. (Married on 09/17/2022)
"Our September wedding at the Barn at Howard Creek Farm was everything we hoped for and more. The Barn is absolutely gorgeous, and the mountain views are unbelievable. Aly and Orlin, the owners of the venue, are so wonderful. They have thought of just about everything to make weddings at the Barn run smoothly and to make your wedding day great."
Megan (Married on 07/23/2022)
"We LOVED getting married at The Barn at Howard Creek Farm! During our very first visit almost two years ago, we immediately felt so comfortable there and like we had found the perfect place for our big day. Aly and her family are truly such amazing people, and the barn/its surroundings are breathtaking."
Chelsey E. (Married on 09/06/2020)
"We fell in love with this venue at first sight! It's absolutely breathtaking! Aly and Orlin were awesome to work with and very accommodating, especially through COVID. Would definitely recommend this venue."
Caitlin F. (Married on 07/31/2020)
"We decided to do a much smaller than planned celebration on our original date (7/31/20) and are so glad we did! Aly and Orlin were wonderful owners to work with. In such an unprecedented year, they were calm and organized. Our guests were blown away by the beauty of the property!"
Michele M. (Married on 11/07/2020)
"My daughter's wedding was wonderful! The outdoor ceremony, cocktail reception, and the roomy barn for dinner were perfect. The ceremony site and the barn were gorgeous. The bridal barn is roomy and like a fairy tale setting. Gorgeous views all around."
Brianna H. (Married on 05/10/2021)
"Absolutely GORGEOUS wedding venue, and the owners are incredibly kind, flexible, and professional! Highly recommend this venue to any couple getting married!"
Comparing Different Venue Styles and Elements
Let's take a look at various venue styles and elements in other locations and how they compare to Howard Creek Farm. From elegant ballrooms to intimate gardens, we will explore different options for hosting a soiree at these venues.
A Rustic Bridge to the Ceremony
A wedding venue featuring fountains, rustic bridge or dairy barn for the ceremony area adds a charming and unique touch to your outdoor celebration. Many venues in Missisisppi, Alabama, Texas, Kentucky, Pennsylvania, North Carolina, and Georgia were once dairy barns.
While this creates a picturesque entrance, it may not offer the same rustic barn atmosphere as Howard Creek Farm for your wedding celebrations.
Blossoming Cherry Trees
A venue nestled among blossoming cherry trees, vineyards, and pecan trees provides romance and enchanting setting for your wedding.
However, it may not include the majestic flare of the mountain views and barn elegance of Howard Creek Farm.
Countryside Barn Setting
A countryside venue with a rustic barn and vintage decor elements offers a timeless and rustic atmosphere.
Yet, it may not have the same natural vibe of the Arkansas River and the Sangre de Cristo mountains.
Why Howard Creek Farm Stands Out
While these different venue styles and elements have their unique appeal, Howard Creek Farm distinguishes itself through its combination of rustic charm, natural beauty, and elegant touches. The breathtaking mountain views, the rustic barn, the woodlands, and the convenience of an experienced on-site planner make it the perfect choice for couples seeking a harmonious blend of elegance and nature.
In the end, your choice of a wedding venue should reflect your vision of a dream wedding. If you're envisioning a rustic, yet elegant celebration with a touch of Colorado's natural splendor and a country vibe, Howard Creek Farm offers a distinctive blend of elements that create a one-of-a-kind love story. Contact Aly and Orlin today to start planning your dream wedding in a setting that truly stands out.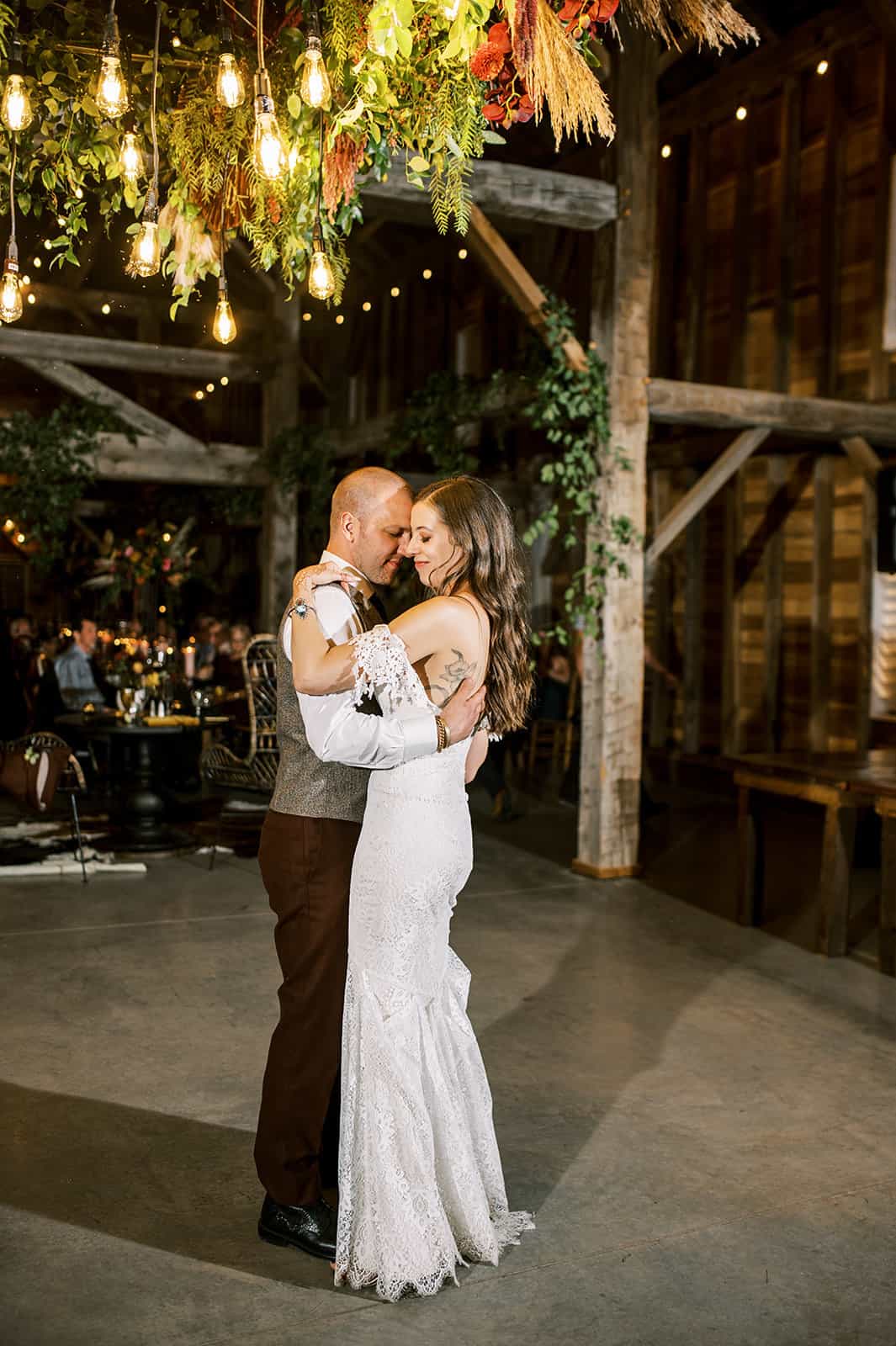 Come Tour Our Barn Wedding Reception Venues
If you're looking for a garden wedding venue that seamlessly blends rustic charm with elegance and offers an unforgettable backdrop of natural beauty, The Barn at Howard Creek Farm is your ideal choice. With exceptional services, an experienced team, and a plethora of amenities, it's the perfect canvas for creating your dream garden wedding. Don't take our word for it; hear from the happy couples who have celebrated their love here!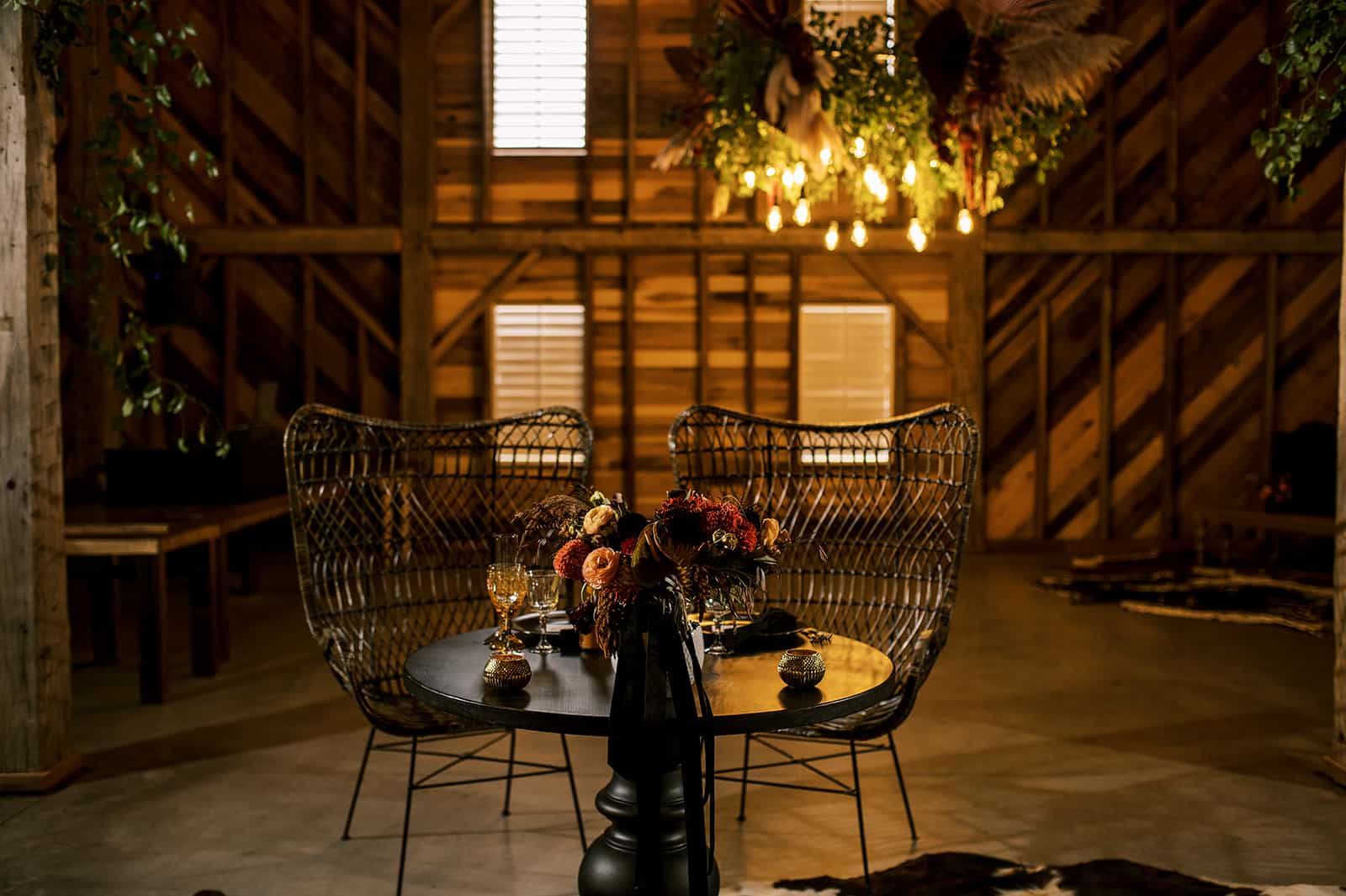 Contact Aly & Orlin
Contact Aly and Orlin at The Barn at Howard Creek Farm today to make your dream barn wedding a reality. Your unforgettable Colorado wedding experience, complete with stunning photography, awaits!